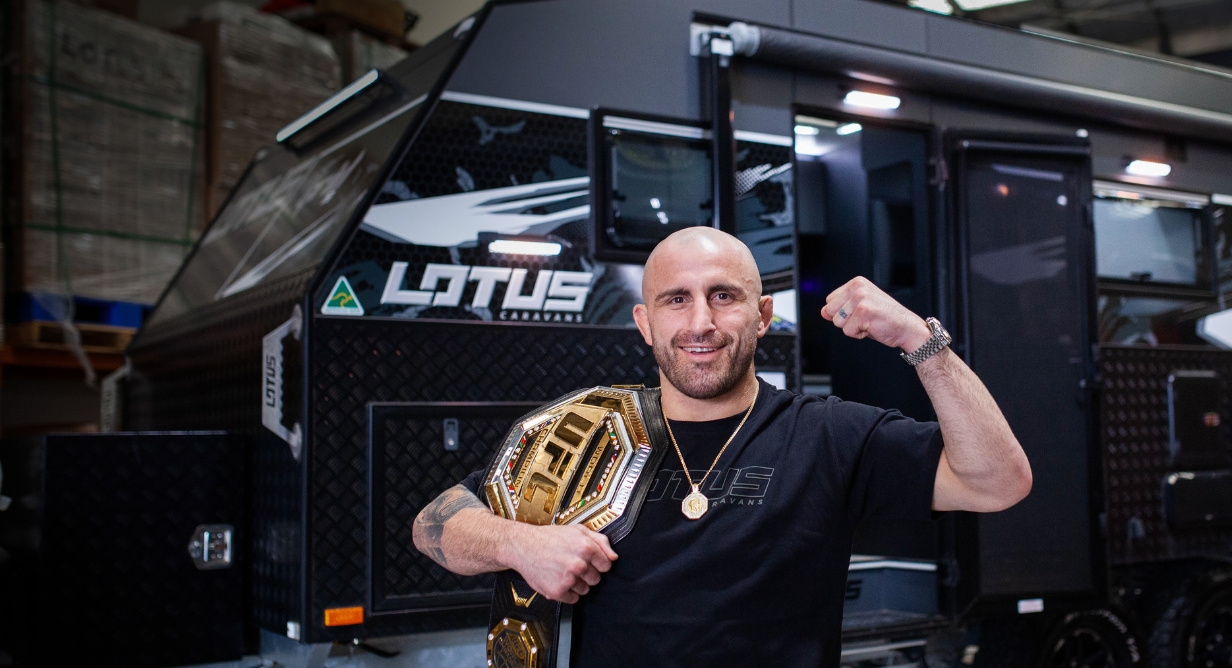 LOTUS CARAVANS FAMILY
OUR AMBASSADORS EMBODY THE 'CONQUER YOUR PATH' ATTITUDE THAT OUR BRAND WAS FOUNDED ON.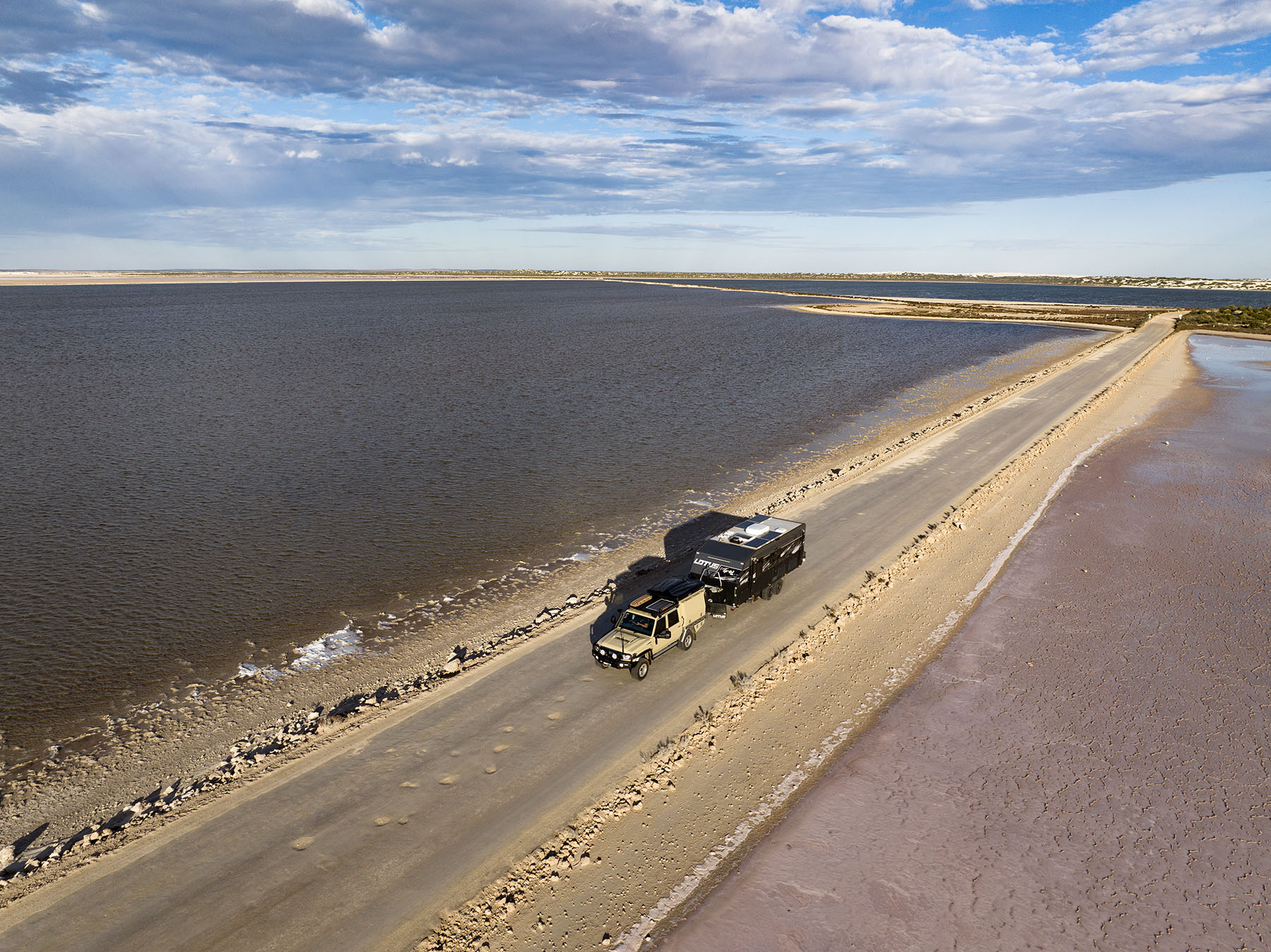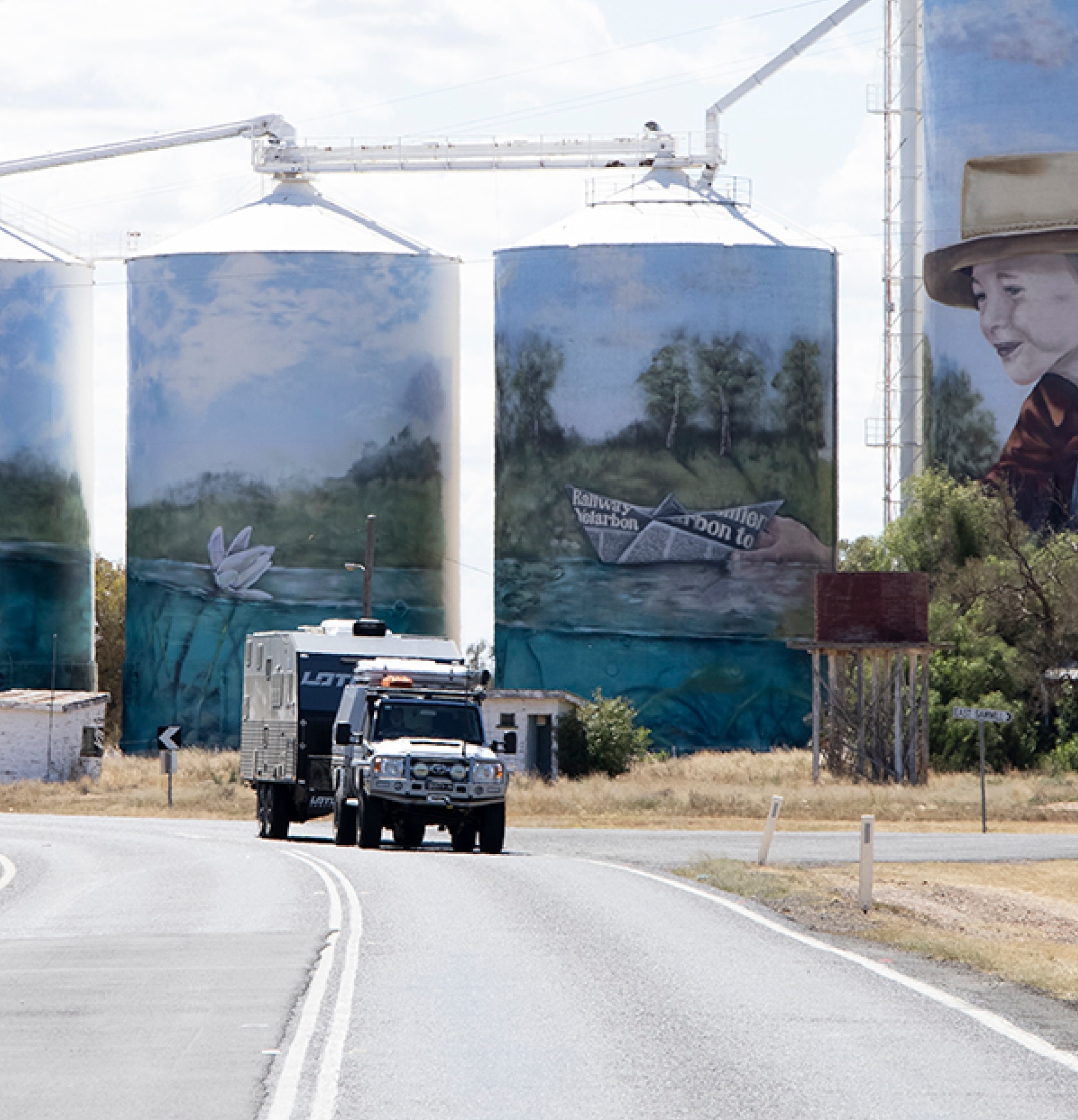 INSPIRING EXPLORATION
Our ambassadors epitomise adventure and the extraordinary lifestyle enabled by Lotus Caravans. From full-time caravanners to sports stars, each one offers a unique perspective, showcasing the diversity of experiences that are possible. Through their captivating journeys and content, our ambassadors open doors to the Lotus Caravans lifestyle, inviting a wider audience to experience what it's all about. United by a shared love for outdoor exploration, they explore uncharted territories, creating cherished memories with their Lotus Caravans.
Our ambassadors represent varied aspirations and dreams. Their shared passion for exploration underscores the versatility of Lotus Caravans. Through their journeys, they inspire individuals from all walks of life to embrace the boundless possibilities that come with owning a Lotus Caravan. From breathtaking landscapes to personal growth stories, they exemplify how this lifestyle is a gateway to enriching adventures for everyone to savour.
ALEX VOLKANOVSKI
Known for his remarkable skills inside the UFC octagon, Alex is also an avid outdoorsman who loves exploring the beauty of Australia alongside his loved ones. Rising from humble beginnings, he has excelled in various pursuits, from wrestling to rugby league, before achieving greatness in the UFC. With his dedication and commitment to improvement, Alex perfectly embodies Lotus Caravans' philosophy – Conquer Your Path.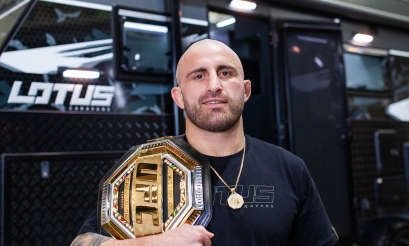 PATRICK DANGERFIELD
With his impressive accolades, including the Brownlow Medal and Premiership Cup with the Geelong Cats, Patrick Dangerfield exemplifies the spirit of adventure. Follow his captivating journey as he continues to explore Australia's breathtaking landscapes, sharing his love for fishing, camping, and the boundless joys of outdoor exploration.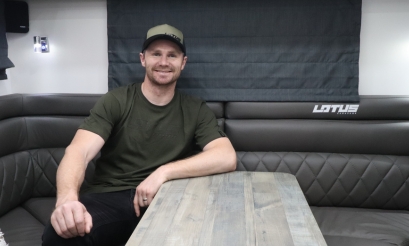 Travelling campers
Josh and Mikayla, the founders of Travelling Campers, share their travel experiences, gear recommendations, and tips with fellow adventurers. They transitioned to full-time caravanning after falling in love with the lifestyle during a three-month trip along Australia's east coast. Selling their house, they now explore the country in their Lotus Caravans Trooper, documenting their journey and inspiring others through their YouTube channel and travels.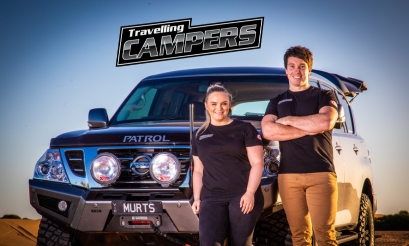 sean scott
Sean Scott, a renowned photographer and Canon Master, explores Australia's landscapes with his Lotus Caravans Trooper, capturing its beauty through his lens. His captivating images showcase rugged coastlines, stunning sunsets, and more, sharing the country's allure with the world. Sean's deep connection to nature and passion for adventure make him an inspiring ambassador for Lotus Caravans, encouraging others to appreciate Australia's beauty and embark on unforgettable journeys with a Lotus Caravan.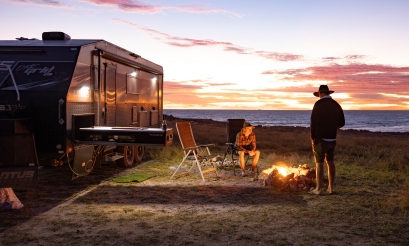 lapping the island
Lapping The Island (aka the Quinn family) took the leap into full-time caravan life in 2019, pursuing their dream of exploring Australia. By trading their house in for a 21'6 Trooper caravan, they embarked on an indefinite journey filled with adventures, fishing, and cherished family moments. Follow their inspiring story on social media and their website, Lapping The Island, as they uncover the beauty of Australia one trip at a time.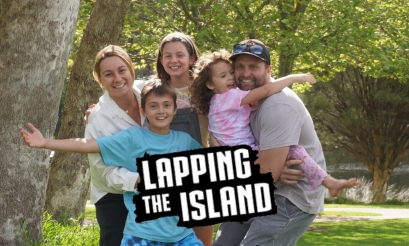 ALL OVER ROAMERS
All Over Roamers are an adventurous family of five who enjoy nothing more than journeying across Australia, capturing the essence of its natural wonders. Olly, Amy, and their three kids are on a mission to unveil hidden camping gems while embracing the Lotus Caravans lifestyle. Witness their awe-inspiring adventures as they uncover the country's breathtaking landscapes and showcase the joy of family travel. Prepare to be inspired by their stunning content and the boundless possibilities of the Lotus Caravans Trooper.