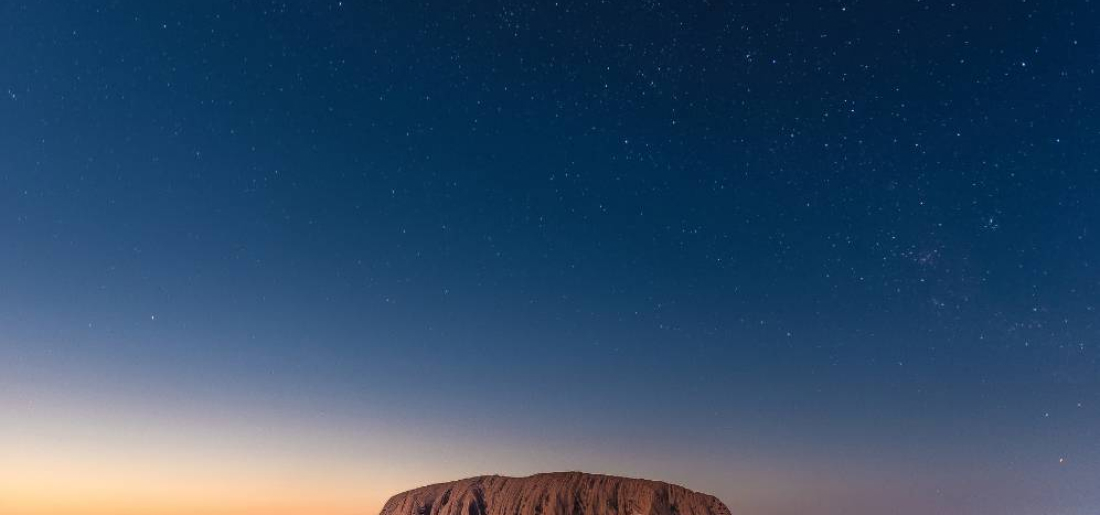 ADELAIDE TO ALICE SPRINGS: DRIVING YOUR CARAVAN THE RED CENTRE WAY
Driving from Adelaide to Alice Springs is an adventure like no other, especially when you have the freedom of a caravan. In this guide, we'll provide you with valuable information to make your journey along the Red Centre Way both exciting and safe.
If you're considering this epic road trip, Lotus Caravans has you covered with our top tips and insights for outback travel. Before you hit the road, it's essential to familiarise yourself with the Red Centre Way route and the wonders that await you in Alice Springs. From breathtaking landscapes to rich Aboriginal culture, this journey promises to be an unforgettable experience. Let's dive in!
What is the Red Centre: What's in Alice Springs?
The Red Centre is a region of Australia renowned for its stunning natural beauty and cultural significance. Alice Springs, located in the heart of the Red Centre, serves as the gateway to iconic landmarks such as Uluru, Kata Tjuta, and Kings Canyon. Immerse yourself in Aboriginal culture, explore breathtaking gorges, and witness mesmerising sunsets over the vast Australian outback.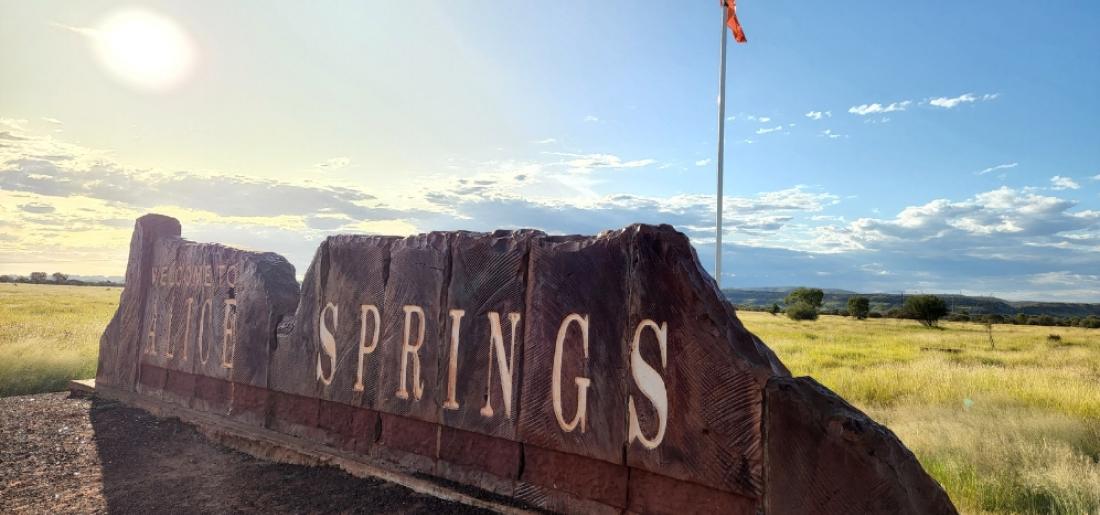 Why Drive from Adelaide to Alice Springs?
Driving from Adelaide to Alice Springs offers a unique opportunity to witness the diverse landscapes of the Australian outback. Here, we'll cover everything you need to know for a successful journey, including the distance, travel time, and essential tips for the road.
How Far is Adelaide to Alice Springs?
The direct route from Adelaide to Alice Springs covers approximately 1,500km. Along the way, you'll find several caravan parks where you can rest and recharge during your adventure. These parks provide essential facilities for caravanners, ensuring a comfortable and enjoyable trip.
How Long Does it Take to Drive to Alice Springs?
The driving time from Adelaide to Alice Springs varies depending on your pace and the stops you make along the way. On average, the journey takes around 16 hours of driving non-stop – but we recommend planning rest stops to stretch your legs, refuel, and admire the captivating landscapes.
Tips for the Drive from Adelaide to Alice Springs
Safety should always be a priority during your caravan journey. Here are some general tips to keep in mind:
Prepare your caravan: Ensure your caravan is in good condition, including tires, brakes, and overall maintenance.
Pack essential supplies: Stock up on food, water, and fuel, as well as any necessary equipment for emergencies.
Research rest stops: Familiarise yourself with rest areas along the route to plan your breaks effectively.
Check weather conditions: Stay informed about the weather forecast and be prepared for changes in conditions.
Share your itinerary: Inform a trusted friend or family member about your travel plans and expected arrival times.
Is the Red Centre Way Sealed: Do I Need an Off-Road Caravan?
The Stuart Highway, which forms a significant part of the Red Centre Way, is sealed all the way. This means that you don't necessarily need an off-road caravan for this journey. However, an off-road caravan provides additional capabilities, allowing you to explore more rugged terrains and remote locations.
Lotus Caravans offers a range of off-road caravans like the Trooper, the Off Grid and the Freelander models, which are designed to handle challenging conditions and enhance your outback experience. They come equipped with a range of off-road features like off-road brakes and suspension. If you prefer a luxurious and comfortable travel experience, consider our range of luxury on-road models, like the Off Limits, Hollywood, Transformer or Crystal River caravans. Equipped with premium amenities and features, these caravans offer spacious interiors which can even be extended with their slide-out sections, as well as modern comforts, and a touch of elegance to make your journey from Adelaide to Alice Springs truly remarkable.
Explore our range of caravans and find the perfect fit for your needs.
Build Your Own Caravan Today
Ready to embark on your Adelaide to Alice Springs adventure? Start by building your own caravan with Lotus Caravans. Our caravan selector tool allows you to customise your dream caravan, selecting the features, layout, and design that suit your preferences. Create a personalised home on wheels and make memories that will last a lifetime.
Start designing your own Lotus Caravan here today.
Whether you choose to explore the Red Centre Way in an off-road caravan or indulge in the luxury of one of our on-road models, Lotus Caravans is your trusted companion for a safe and enjoyable journey. Hit the open road, embrace the vast Australian outback, and experience the adventure of a lifetime. Start planning your caravan trip from Adelaide to Alice Springs today and immerse yourself in the awe-inspiring beauty of the Red Centre.
LOTUS CARAVANS: PROUDLY AUSTRALIAN MADE
Australian Made Week is a time to celebrate and support Australia's local makers all around the country. When you buy Australian, you support Australia – you create jobs and contribute to our economy while enjoying products made to some of the highest standards in the world.