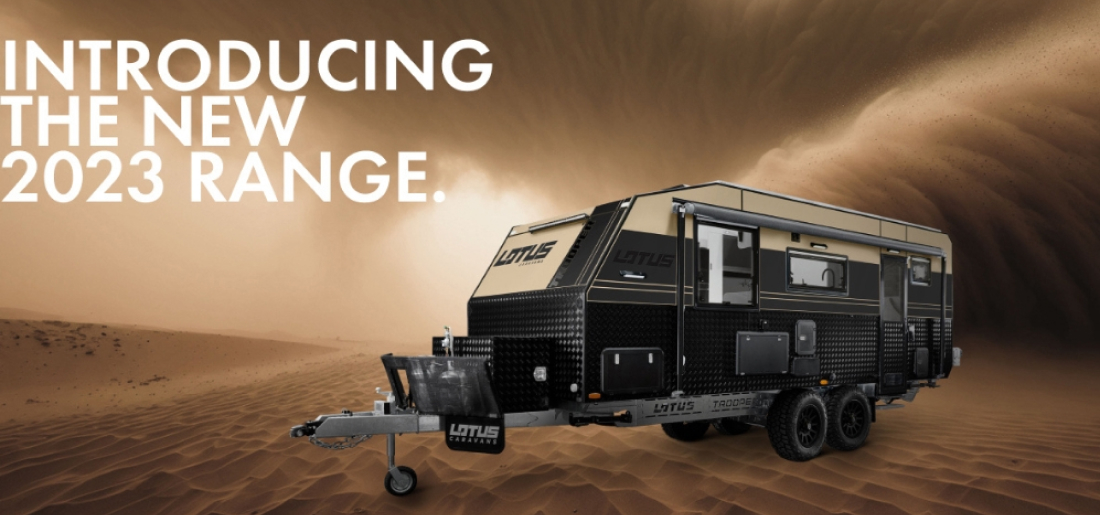 Conquer your path with the new 2023 range of Trooper, Freelander, and Off-Grid caravans from Lotus Caravans, packed with new features and enhanced with a fresh stealth finish to combat every terrain in style.
Enhanced with world-class innovation, the new range of off-road caravans are exclusively powered by the gold-standard Enerdrive B-TEC lithium batteries, as well as 800W of solar power from four solar panels included in every 2023 off-road model as standard.
For those with an eye for style, the brand-new Stealth Mode all-black colour kit is what will turn heads. The sleek matte-black decal is designed to subtly enhance all colourways, complementing our German-made marine composite panelling.
The interior of each of the new 2023 caravan models is just as impressive. Our designer kitchens now feature a 224L fridge as standard where space allows, as well as Dometic Harrier Plus reverse-cycle air conditioning, a standout feature for comfort in every environment. And when you're ready to relax, the premium entertainment system now includes a Smart TV for ultimate luxury on the road.
The new 2023 Model Range by Lotus Caravans is world-class, designed for those with the urge for adventure. On sale now, explore the range for yourself by visiting a Lotus Caravans dealership showroom, and keep an eye out for more information about this exciting new release, coming soon.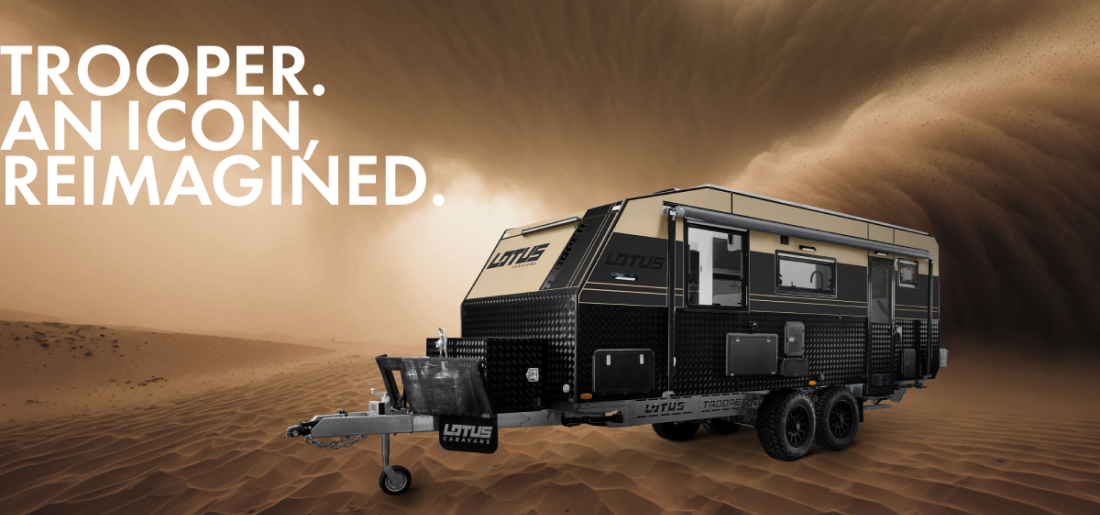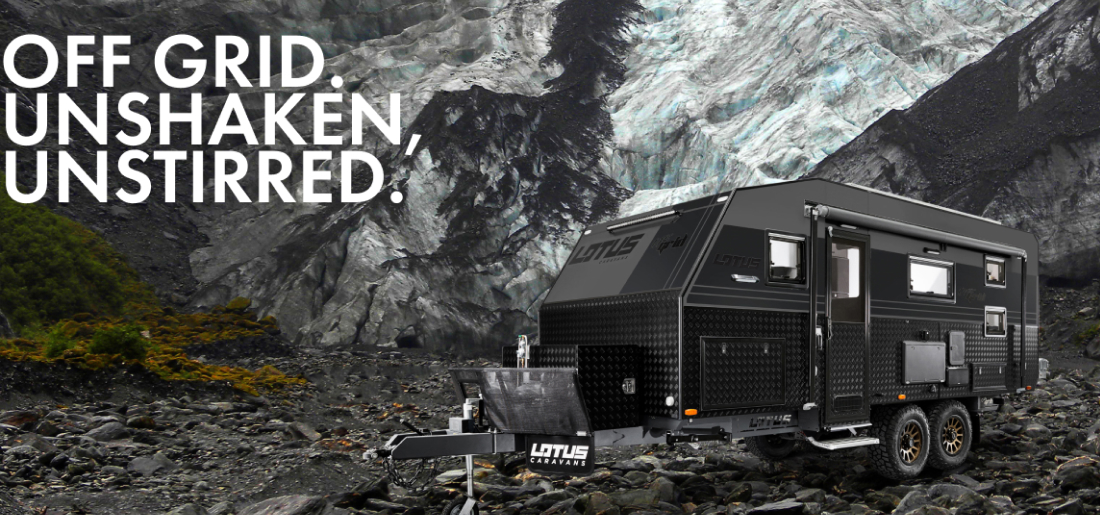 EVERYTHING YOU NEED TO KNOW ABOUT DRIVING WITH A CARAVAN
If you're looking for an adventure on the road, nothing beats caravanning. Whether you're a first-time caravanner or have been caravanning for years, it's important to know the basics to ensure a safe and stress-free holiday. In this ultimate guide to caravanning, we'll cover everything you need to know, from what caravanning is to how to properly tow and prepare your caravan.