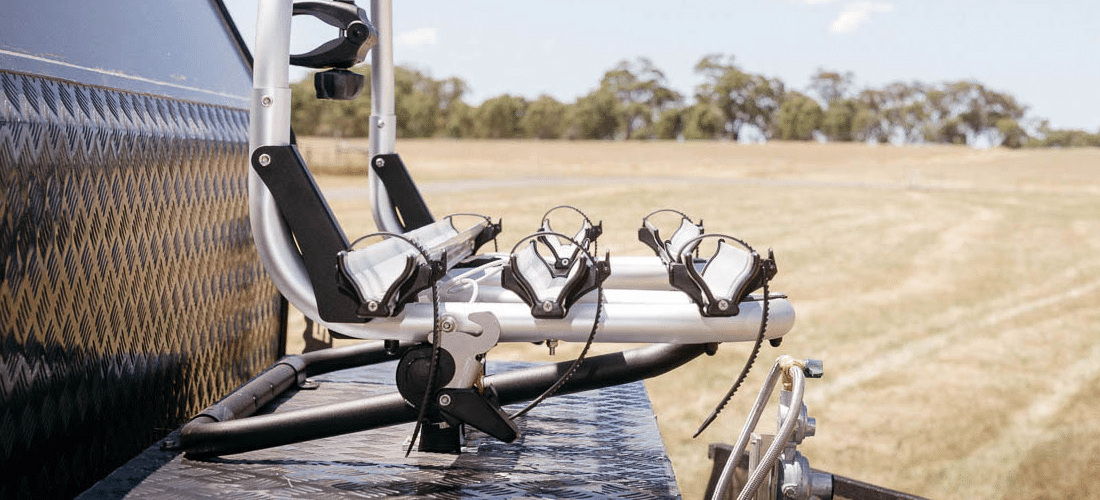 CARAVANNING FIRST TIMERS: MUST-HAVE ACCESSORIES
Buying your first caravan is a big deal and once you've decided on the Lotus model, there are many more choices to make. With so many accessories to choose from, how do you work out what's essential and whether the extra expense is worth it? We'll take you through 10 must-have accessories for first-time caravanners.
Pillow Top Mattress
A good night's sleep is the prerequisite to any memorable camping trip so upgrade to a pillow top mattress – a decision you won't regret. The pillow top adds an extra layer of comfort to guarantee a restful night in the roughest of places.
Sirocco Fan
Australia is a land of extremes and when it's hot, it's HOT. Adding a Sirocco fan to the bedroom and a second one for the kitchen/dinette will keep you cool in sweltering conditions.
Heater
Talking about weather, it can also get incredibly cold in the remote outback with temperatures dipping below zero. Choose from a gas or diesel heater to enjoy warm feet in the chilliest of destinations.
12V Fridge Upgrade
Many Lotus owners have told us they're extremely happy with their larger 188ltr Dometic compressor fridge. Efficient in power usage and keeping things colder for longer, the upgrade to a compressor fridge is a worthwhile investment.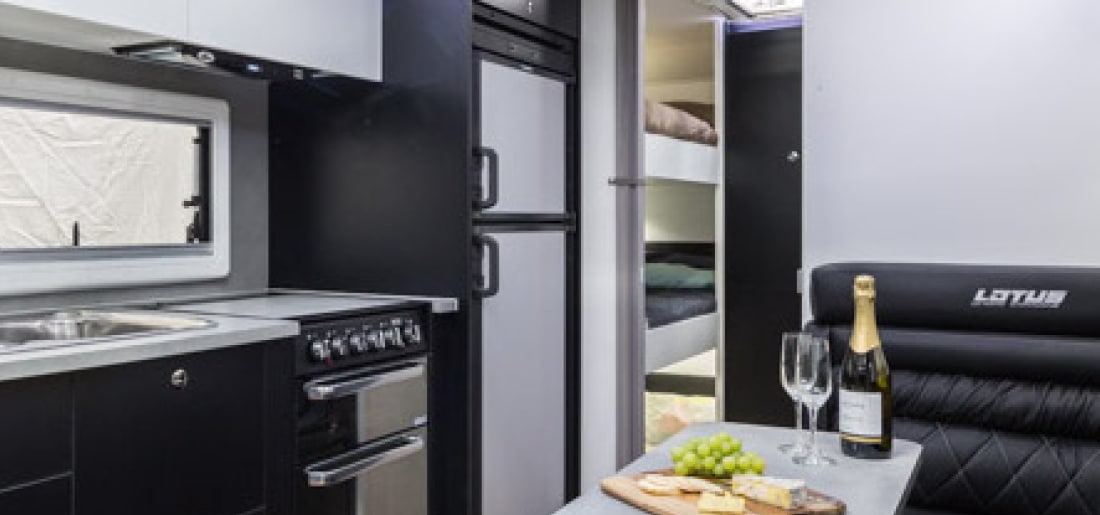 Extra Solar Panel
Going bush is popular with our Lotus owners and for that reason many opt for an extra solar panel to provide additional power to keep everything ticking over, no matter where you are.
Inverter
Adding an inverter is a popular choice, with the 2000W Redarc meeting the power needs of most customers. There's no need to worry about whether you can run all your devices, with peace of mind adding to the enjoyment of your trip.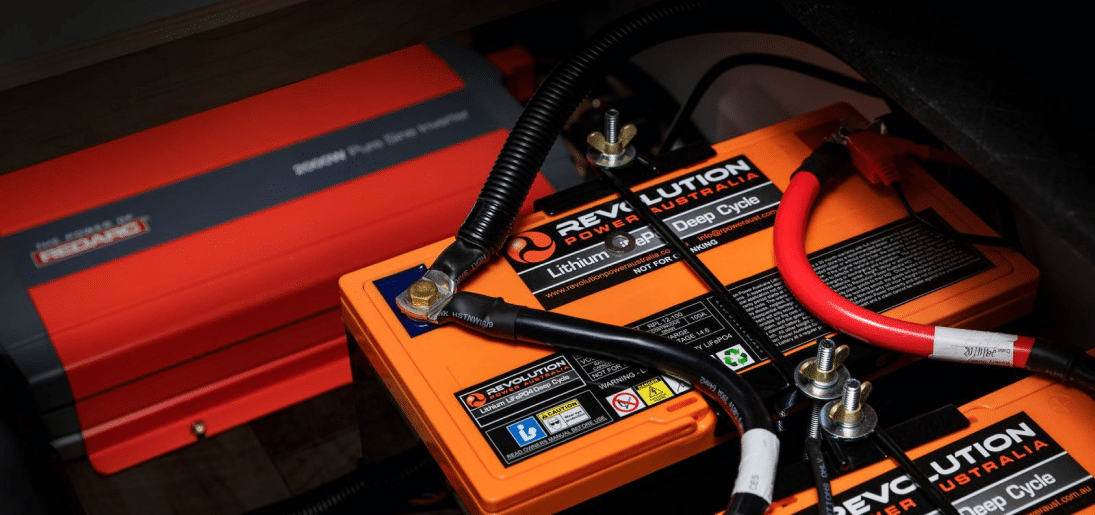 Grey Water Tank
For the keen bush campers among us, additional grey water storage is a must. Upgrade your grey water tank capacity so waste water isn't an issue wherever you take your van.
AL-KO Electronic Stability Control
Safety always comes first, whether you're heading off for the long weekend or you're embarking on a lap around Oz. AL-KO's Electronic Stability Control is a safety device that maintains caravan stability in the event of emergency avoidance manoeuvres.
Reverse Camera
Speaking of safety, a reverse camera is a non-negotiable today, especially when you're towing. The addition of this camera guarantees safety for you and everyone around you.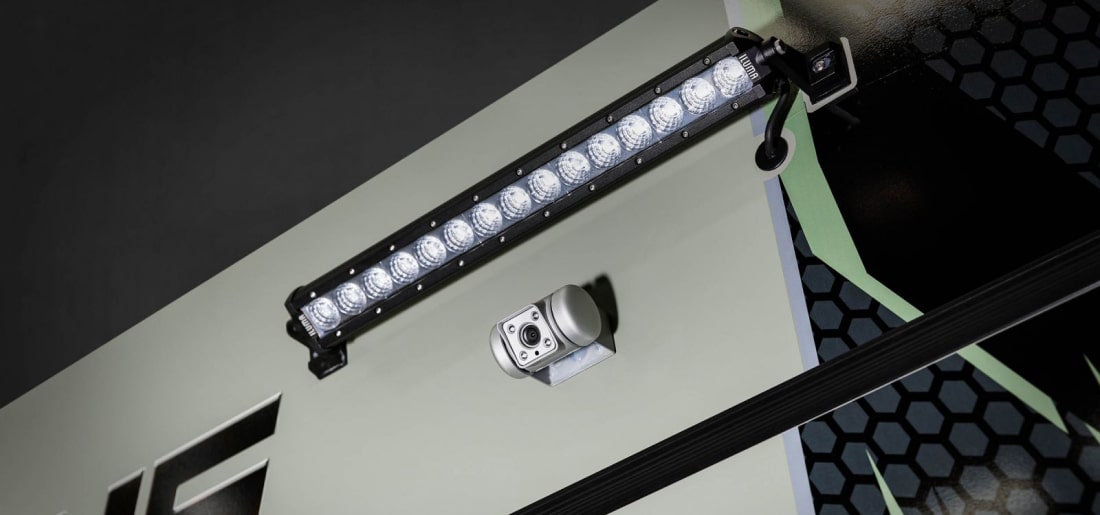 Bike Rack
Staying active is a priority for many people and this purpose-built rack for carrying multiple bikes makes regular exercise a great option. There's no need to put the bikes on the car and this custom-designed rack doesn't take up precious internal van storage.
Build your own van
Now that you know all the essential accessories, tackle the great outdoors with your own unique caravan look. Build your caravan the way you want and choose from a range of custom Lotus colours, floorplans and accessories.
TYRE PRESSURE TIPS FOR YOUR TOW VEHICLE
When it comes to getting your tyre pressure right in the outdoors, the eye test just won't cut it. There are plenty of gadgets out there to help you and a few other things you should keep in mind while you're deflating or inflating the tyres on your tow vehicle.