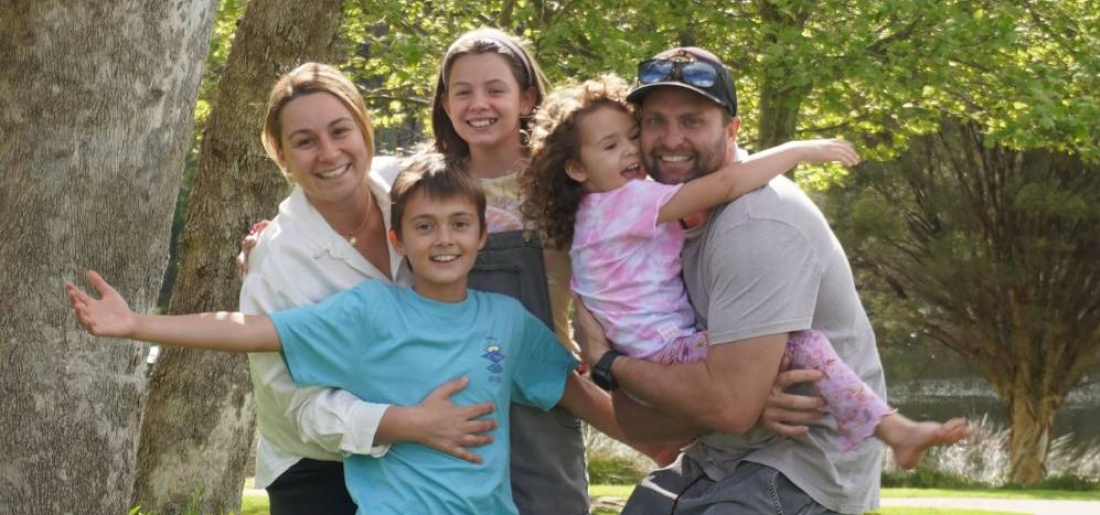 Lapping The Island (a.k.a. the Quinn family) have been Lotus Caravans ambassadors for several years, showing the world what life is like for a young family on the road. With a down-to-earth and sometimes irreverent style, Lapping The Island show you the real Australian dream – exploring the greatest country on earth with your loved ones. See how they tool the leap to full time caravan life below.
Travelling Australia had been something that we had talked about ever since we (Dereck and Jayde) first started dating 20 years ago. Exploring remote parts of Australia is something that we both absolutely love.
In 2018, I was pregnant with our third child when we bought a tiny 16-foot pop top caravan (I tend to make drastic life-changing decisions when I'm pregnant). We had never owned a caravan before, so it was always tents or camper trailers. We weren't sure that it would suit our camping style but we gave it and go and headed north to see if caravanning was a lifestyle we could live. It was only a short 6-week trip but we loved it and talked about taking a year off to travel Australia.
When we got back, the Perth Caravan & Camping Show was on, so we spent the day exploring all of the different brands, models and layouts. What we discovered was that the quality of Lotus Caravans far outweighed any other caravan brand that we looked at, so we knew that Lotus Caravans was the brand for us. Lotus Caravans clearly make the best off-road and family caravans in Australia.
Once we got home later that day, I called our real estate agent and we put our house on the market. And the pop-top caravan we had owned for less than 3 months – well that had to go too! On December the 8th that year, I had Lahni and on January the 8th, we headed to our local Lotus Caravan dealer (in Western Australia). We walked in with intentions of buying a 19-foot Off Grid but ended up buying a 21'6 Trooper with a triple bunk. That afternoon whilst signing the documents, I said to Dereck that if we buy this caravan, we are travelling Australia. He looked up at me as he signed the documents and said, 'We're doing it!'.
The very next day, Dereck handed in his resignation letter and that was that. Six weeks later, we had sold our house, moved out and into our new caravan and we hit the road. Two months into our one-year lap around Australia, we started to feel like one year was not going to be enough to see and do all the things we wanted, with so many commitments back home.
We decided to continue on with the caravan family lifestyle and have continued to travel for three and a half years now, with no plans; just us and our 8 wheels cruising the amazing country we call home.
– Jayde Quinn, Lapping The Island
To see more of Lapping The Island's journeys and content, follow them on socials or check out their website:
Facebook: Lapping The Island
Instagram: @lapping_the_island
Website: lappingtheisland.com.au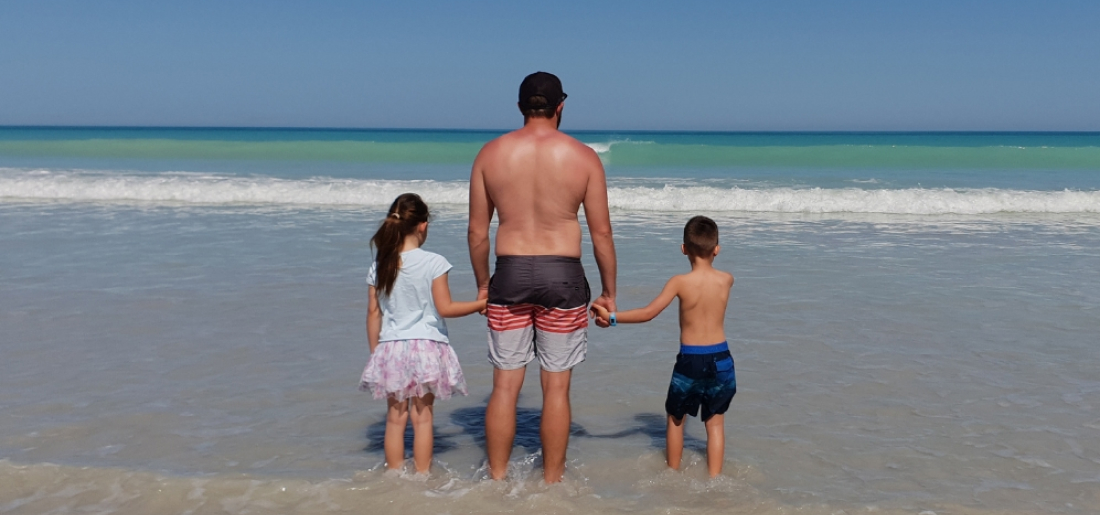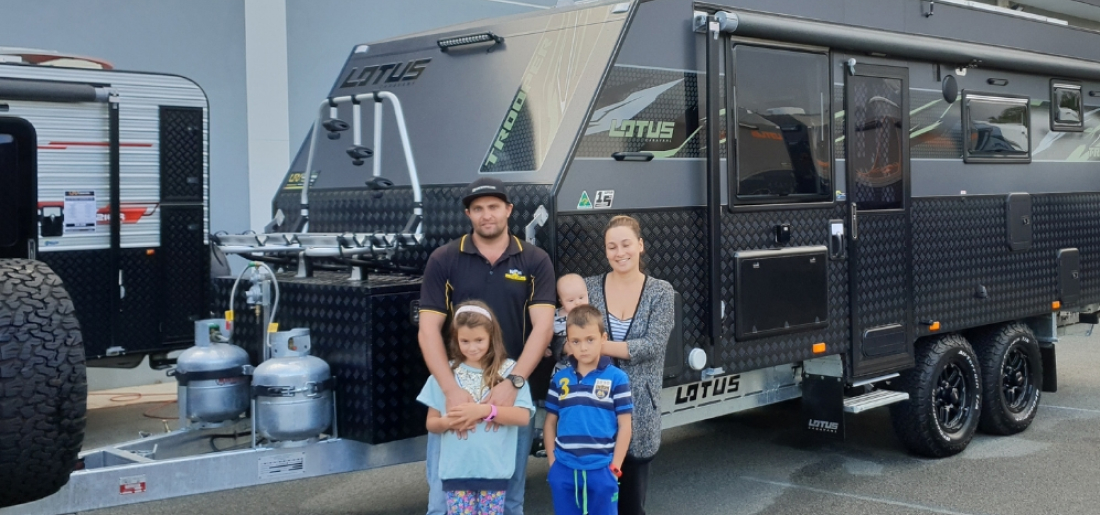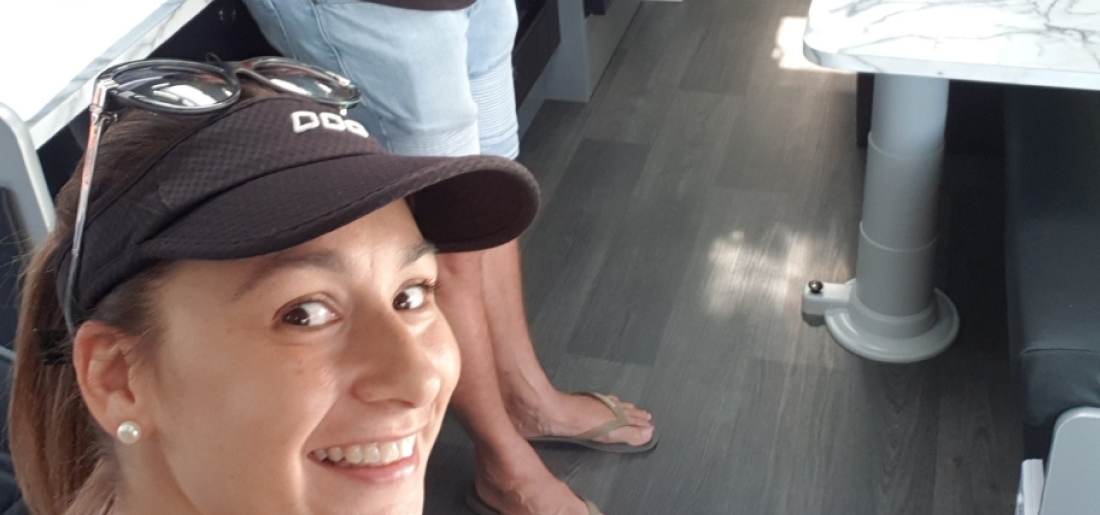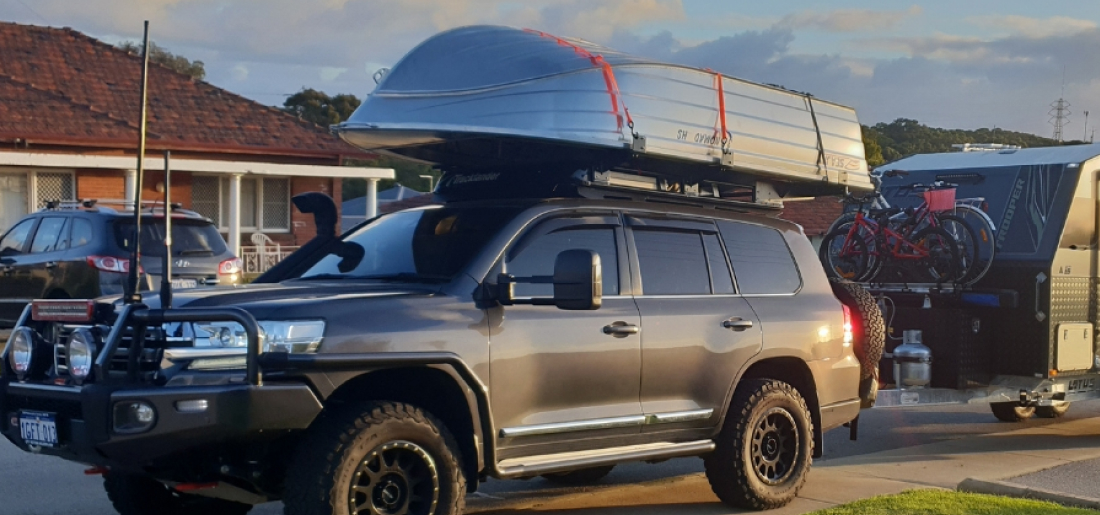 SEAN SCOTT'S FAVOURITE ROAD TRIP IN AUSTRALIA
Sean Scott is one of the world's most talented photographers, having earned the prestigious title of Canon Master. He is also a Lotus Caravans ambassador and has owned several Lotus Caravans, with which he has travelled around Australia many times over. We asked him what he believes is the best road trip for caravans in Australia.