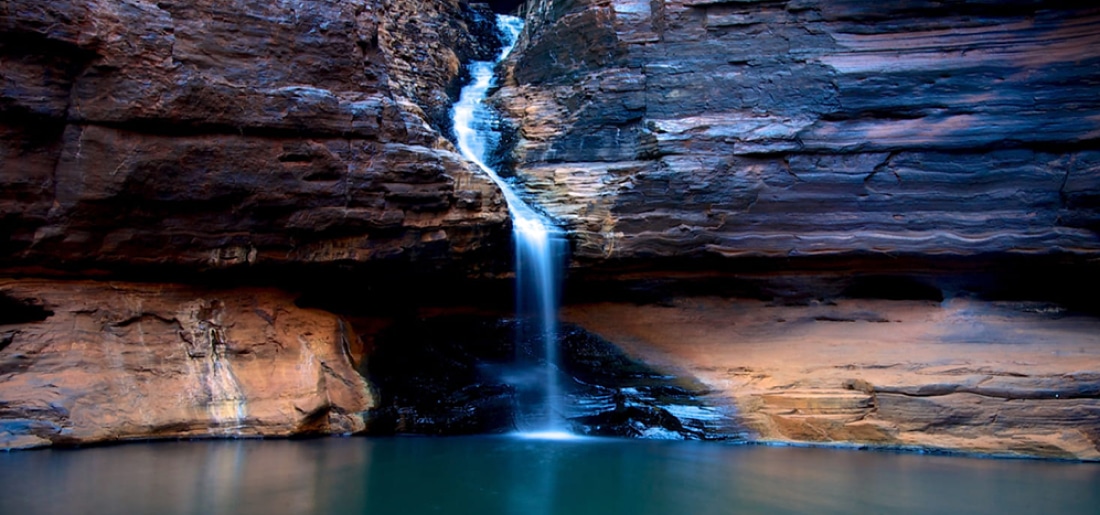 WISH YOU WERE HERE – KARIJINI
Rugged beauty, spectacular gorges and breathtaking rock formations make Karijini National Park an iconic outback destination. There's never been a better time to head off on your adventure in Australia's premier off-road caravan, the Trooper. Built to tackle the roughest of tracks, this state-of-the-art off-road caravan has what it takes to deliver the trip of a lifetime while surrounding you with optimum comfort and first-class luxury.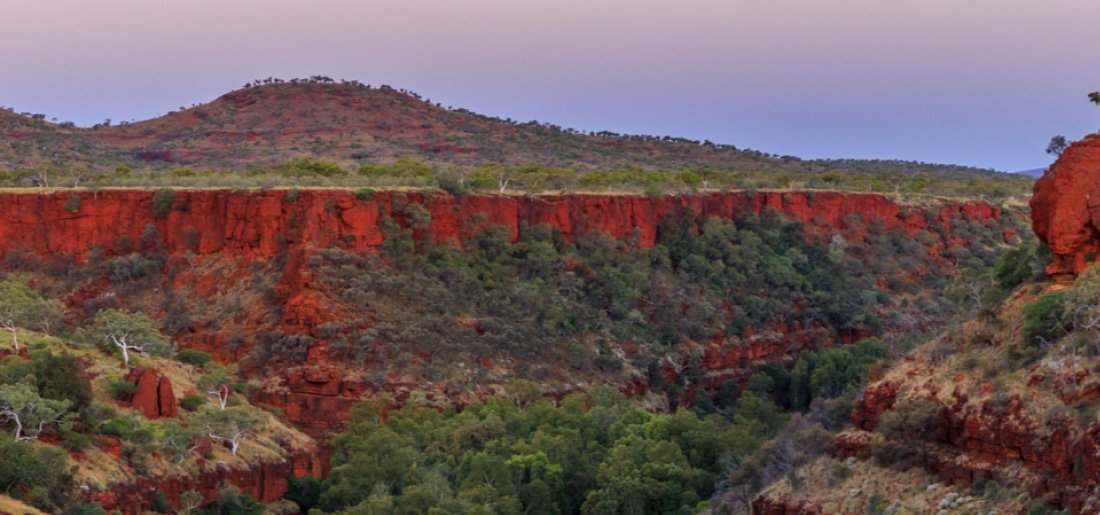 Located in the heart of WA's Pilbara region, Karijini is the state's second-largest national park featuring crystal-clear rivers, cascading waterfalls and a myriad of walking trails to explore this hidden gem. Situated approximately 1,400 kilometres north of Perth, a camping trip to this wild frontier requires careful planning and preparation. The Trooper is the ideal off-road beast to spend an extended period of time in the park, thanks to its industry-leading battery capacity and 240 litres of water storage.
Make sure you pack your hiking boots to experience breathtaking scenery in whatever direction you go. Fortescue Falls in Dales Gorge on the eastern side of Karijini is a wonderful place for a refreshing swim and also the park's only permanent waterfall. The 800m one-hour hike descends into the gorge where you'll walk through green and lush vegetation with the rocks changing colour as you get closer to the falls.
The park has two camping areas which are a breeze to get to with the Trooper in tow. The Dometic Dust Reduction system keeps the luxurious interior spotless while the mesh stone guard with heavy-duty Lotus Caravans mud flaps does a terrific job protecting the van. The flat-top toolbox with gene slide is perfect for camping off the grid. Dale's Campground has a number of sites where you're allowed to run your generator at certain times.
Hancock Gorge is an exciting scramble down steep ladders and through narrow chambers, rewarding with the aqua-green waters of Kermit's Pool. Not for the faint-hearted, this 200m walk has been described as a 'journey to the centre of the earth'. Allow 45 minutes for the exhilarating return trip.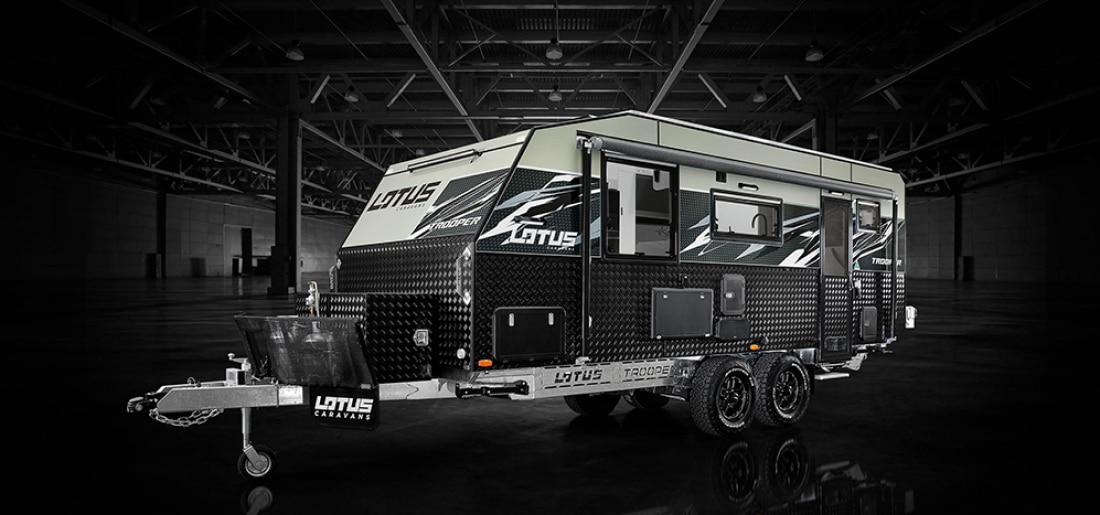 Back at camp, make yourself comfortable under the easy-to-use premium awning or head inside to enjoy the luxurious Italian leather lounge. Spend the evening with your kids, extended family or friends relaxing around the extendable dining table, the perfect addition to this versatile off-road van.
On hot and humid days, you'll appreciate the external shower or a quick cooldown after an intensive hike. The double-glazed tinted windows provide plenty of privacy, no matter how busy it gets at this popular camping spot. The Dometic reverse cycle air con in combination with the 12V Sirocco fan keep you comfortable in every situation.
Available in 10 ergonomically designed models, ranging in size from 18'9" to 22′, the Trooper can be customised to suit your specific needs to create Australia's best off-road experience. The combination of a superbly strong yet lightweight van and first-rate luxury with an eye for detail make the Trooper the ultimate off-roader.
Really, you can't go around the Trooper when considering a top-quality luxury off-road van with a reputation for durability and excellence. Start designing your own Trooper today to prepare to head off on your own outback adventure.
Start building your custom Trooper today!
WISH YOU WERE HERE – SORRENTO
WISH YOU WERE HERE – SORRENTO Surprise the kids with an exciting trip to the scenic seaside town of Sorrento […]