AMBASSADOR NEWS – AFL CHAMPION PATRICK DANGERFIELD JOINS LOTUS CARAVANS
Lotus Caravans is excited to announce that AFL Premiership player and Brownlow Medallist Patrick Dangerfield has joined our team as an official ambassador. Regarded as one of the greatest players of the modern era, Patrick (aka Paddy) has achieved almost everything there is to achieve in football.
Having been drafted by the Adelaide Crows in 2007 before joining the Geelong Cats in 2015, Paddy has picked up a swathe of awards and accolades along the way, with 8 All Australian team jackets, 4 club best and fairest awards, a Leigh Matthews Trophy for the AFLPA Most Valuable Player, a Brownlow Medal and, as of 2022, a Premiership Cup and a Gary Ayres Award for the best player of the finals series. A selfless leader,
Paddy was appointed as President of the AFL Players' Association in 2018 and has been vocal proponent for players' rights, the development of AFL Women's and the prevention and management of concussion in the sport, even declaring that he will be donating his brain for concussion research.
Paddy's achievements in football are only eclipsed by his achievements in his personal life. Hailing from Moggs Creek in Victoria's Surf Coast, Paddy is a dedicated family man. Paddy and wife Mardi have two children and are expecting a third child in the coming days. Paddy loves nothing more than getting out with his family and exploring what nature has to offer, often with a rod and reel in hand. He also hosts a fishing podcast and radio show called Reel Adventures with his good friend Aaron Habgood.
Having grown up travelling around the country camping, surfing and fishing with his family, Paddy is passing his passions on to son George and daughter Felicity, with whom he regularly travels to some of Australia's best locations alongside wife Mardi. They are very excited about hitting the road in their Lotus Caravan.
'We're bloody fortunate as a country to have so many beautiful places to visit and I'm really passionate about sharing that with everyone and promoting getting out in the caravan and not just going from hotel to hotel but actually seeing Australia.' Paddy said.
'Travelling and camping around Australia is something that I always loved as a kid and it's something that I certainly want my kids to enjoy. They're a little bit more lucky than I was. They won't be eating off tarps – it's a little bit more fancy now with a Lotus Caravan.'
Whilst Paddy is playing at his peak and has a few years of AFL football left in him, he is looking forward to life after football, when he will have ample time to dedicate to exploring the outdoors and catching a wave or fish whilst on the road in his Lotus Caravan. Paddy is passionate about showcasing Australia's nature and outdoor activities to the public and is keen to create content to encourage more people to get outside and experience what's on offer. In the meantime, he will be getting out in his Lotus Caravan with family and friends when he can.
In terms of his favourite spots to go camping and fishing, Paddy said 'I have so many favourite camping spots around Australia but South Mission Beach in Queensland is a really special spot for me. We travelled there quite a bit when I was growing up. Incredible fishing, spectacular climate – it's a beautiful mixture of quintessential Australian beaches, there are crocodiles and what's more Australian than that? Then you've got Dunk Island and there's some incredible Giant Trevally fishing off there as well.' When asked for his favourite fishing spot, Paddy said 'I love the Otways and fly fishing down there. Johanna Beach is also beautiful but it's probably Groote Eylandt in the Northern Territory. I've got a mate that lives up there and we've circumnavigated the island a few times. You could pretty much use a spoon and catch fish there – it's spectacular. Sailfish, mangrove jack, barramundi – it's as good as it gets.'
Be sure to follow Paddy on his socials to keep up with all of his Lotus Caravan travels and experiences.
Instagram @patrickdangerfield
Facebook Patrick Dangerfield
Twitter @dangerfield35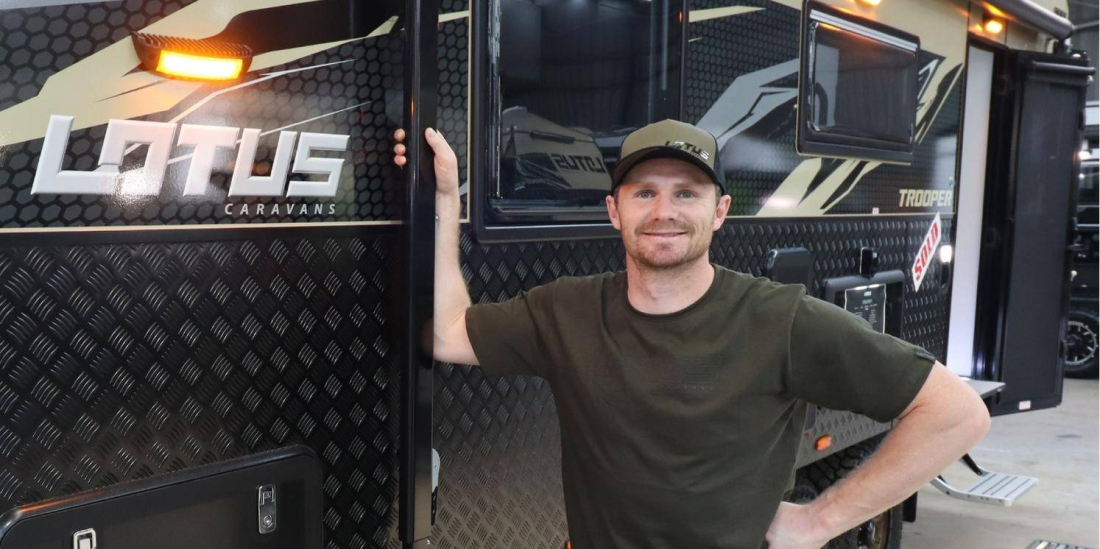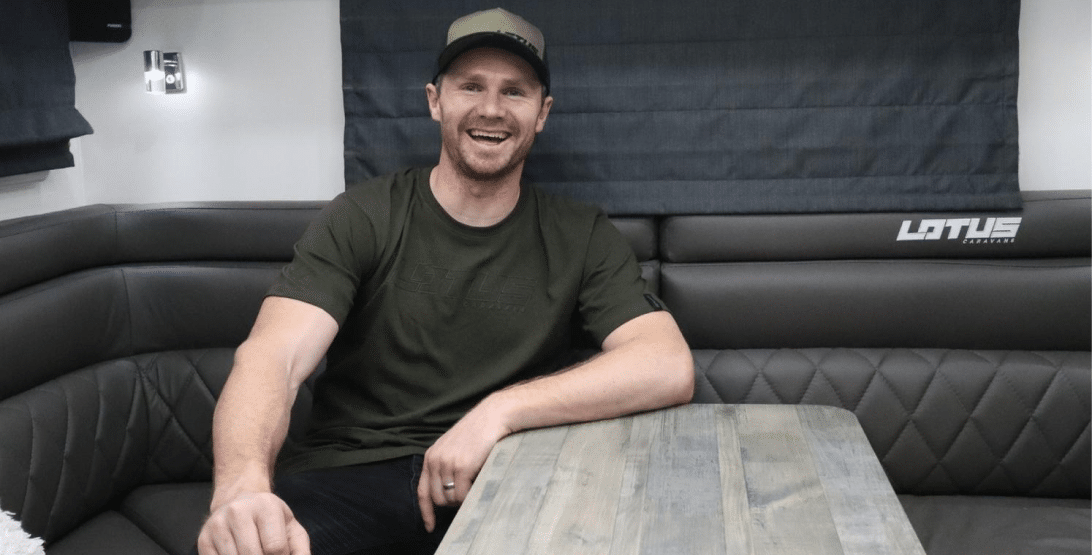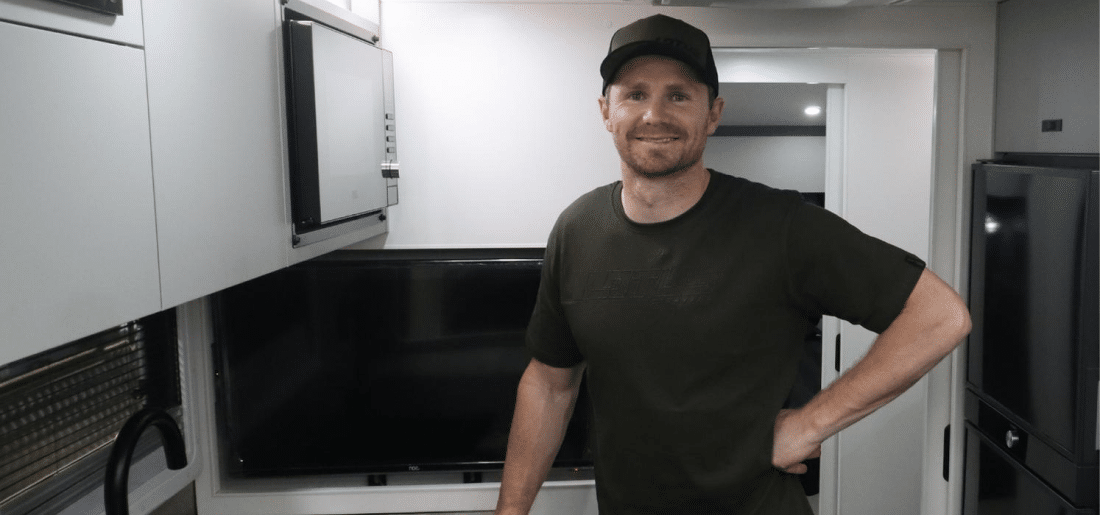 AIR CONDITIONING TIPS FOR CARAVANS
ravelling around Australia with a caravan is one of this country's favourite pastimes. From the beaches of Western Australia to the leafy Victorian High Country, you can travel in comfort and style with a Lotus Caravan. One thing that you can't control is the weather and, in Australia, the weather can be volatile and unpredictable.