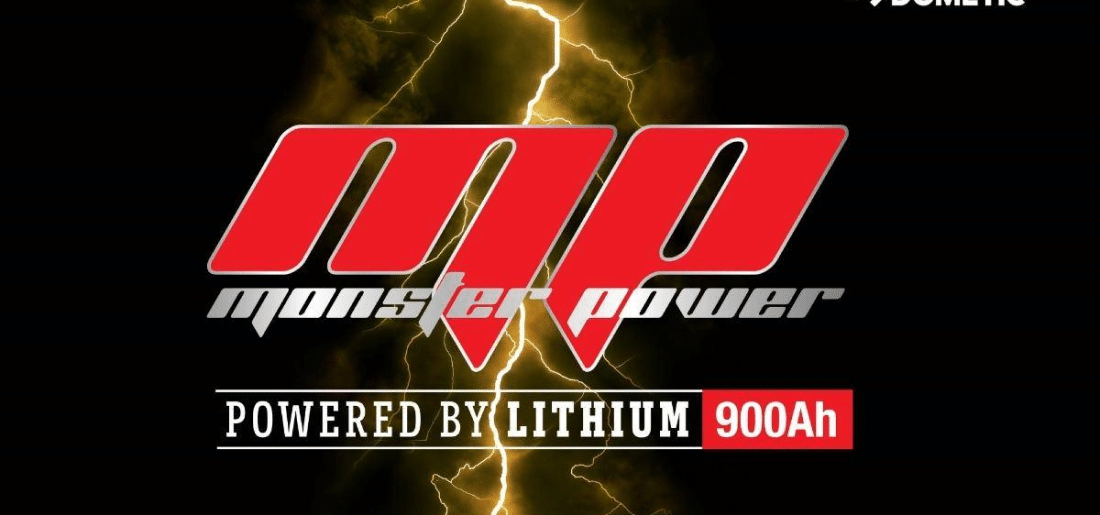 INTRODUCING – MONSTER POWER
At Lotus Caravans, we pride ourselves on building the highest quality caravans in the market so that you can truly go anywhere you want and conquer your own path. The ability of go off-grid in comfort and style is a hallmark of our caravans and as technology improves and consumer demands change, the amount of power required for off-grid caravan living has increased significantly in the past few years.
The Monster Power system is the latest innovation from Lotus Caravans. Developed via a joint research and development program with Enerdrive, Monster Power allows you to conquer your path without compromise. Catering to the heaviest power users, this system provides enough energy to power all of your creature comforts and can be managed with absolute ease using Czone digital switching, for ultimate peace of mind.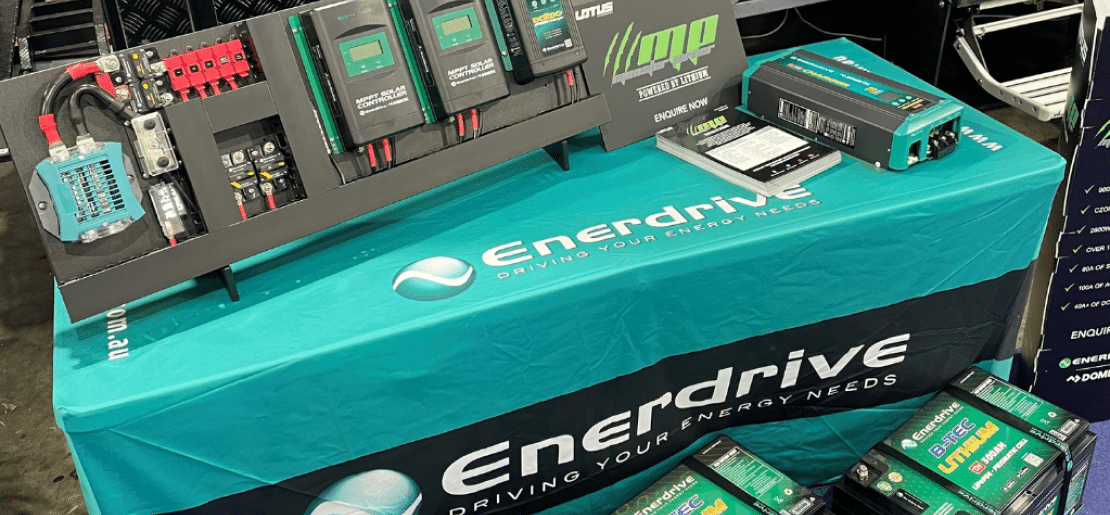 What this system provides:
900Ah lithium power
Czone digital switching
2600W inverter
Over 100W solar power
80A solar charge
100A AC charge
40A+ DC charge
Monster Power was carefully pieced together to ensure optimal performance with only the very best inclusions from Enerdrive, including:
With ease of use in mind, this system also comes complete with a 7-inch touchscreen display, WiFi iPad integration and a wireless key fob that can operate your system from a distance of up to 80m, which is more than handy at night. You can also set different power levels at different times of day to maximise your system's efficiency and conserve power for when you need it most.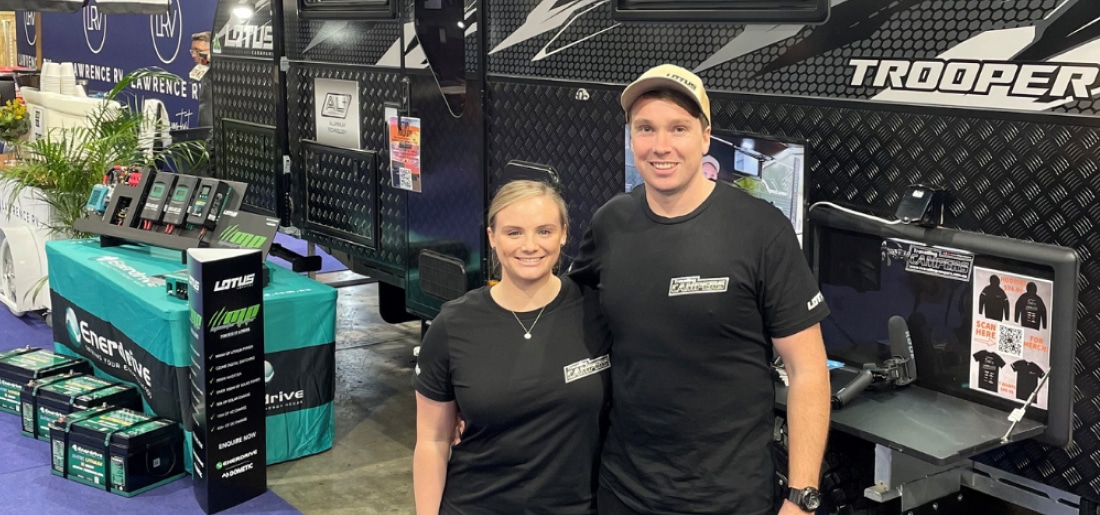 Josh and Mikayla from Travelling Campers chose to upgrade their new Trooper with Monster Power and have not looked back. They brought their new caravan to the Let's Go Queensland Caravan & Camping Supershow at Brisbane Showgrounds for all to see. 
To find out more about Monster Power, speak to your nearest Lotus Caravans dealer today.
You can also design your own Lotus Caravan with our build-your-own tool here.
INTRODUCING – AL+ ALUMINIUM TECHNOLOGY
Lotus Caravans is pleased to announce the release of AL+ Aluminium Technology. AL+ is a full aluminium frame system for caravans and is the result of several years of research and development.