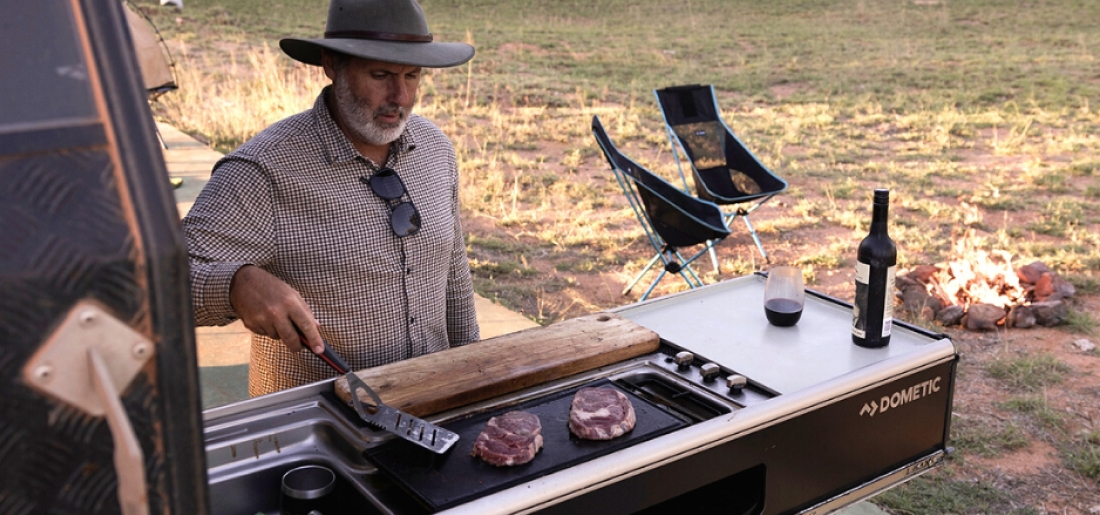 SEAN SCOTT'S FAVOURITE EASY RECIPE FOR THE ROAD
Sean Scott is one of the world's most talented photographers, having earned the prestigious title of Canon Master. He is also a Lotus Caravans ambassador and has owned several Lotus Caravans, with which he has travelled around Australia many times over. We asked him for his go-to recipe for when he's on the road.
Sean Scott's Easy Steak Tacos with Tomato & Mango Salsa
'This is a favourite of our whole family when we are on the road. They're very easy and quick to pull together.'

Ingredients
Mission Wraps – Soft & Fluffy (this is the best brand and the only ones we use. They also last a long time in the cupboard, so are perfect for roadtripping.
Cooking oil spray
Fresh tomatoes
Red onion
Coriander
Avocado
Mango
Rib Fillet Steak
Method
Start by making your salsa. Dice up the tomatoes, onion, avocado and mango. Combine ingredients with proportions to your liking. Wash your coriander, finely chop and add in. Reserve some coriander for final garnish. Set aside.
Heat your pan or hot plate on med-high to high (we use the plate on our Dometic Outdoor Kitchen). Add your oil and cook your steak to your liking, between 2-4 minutes on each side. Place on a plate to rest.
Lightly spray each side of the wraps with oil and cook on pan/hot plate. Cook until they brown and puff up. Set aside.
Once wraps are cooked, your steak will be rested. You can now slice it up to your liking, add to your wrap and top with salsa, Outback Spirit Sauce, Sriracha and fresh coriander.

Enjoy!

Discover Sean's incredible photography from life on the road in his Lotus Caravan, follow him on socials or check out his website:
Facebook: Sean Scott Photography
Instagram: @seanscottphotography
Website: seanscottphotography.com.au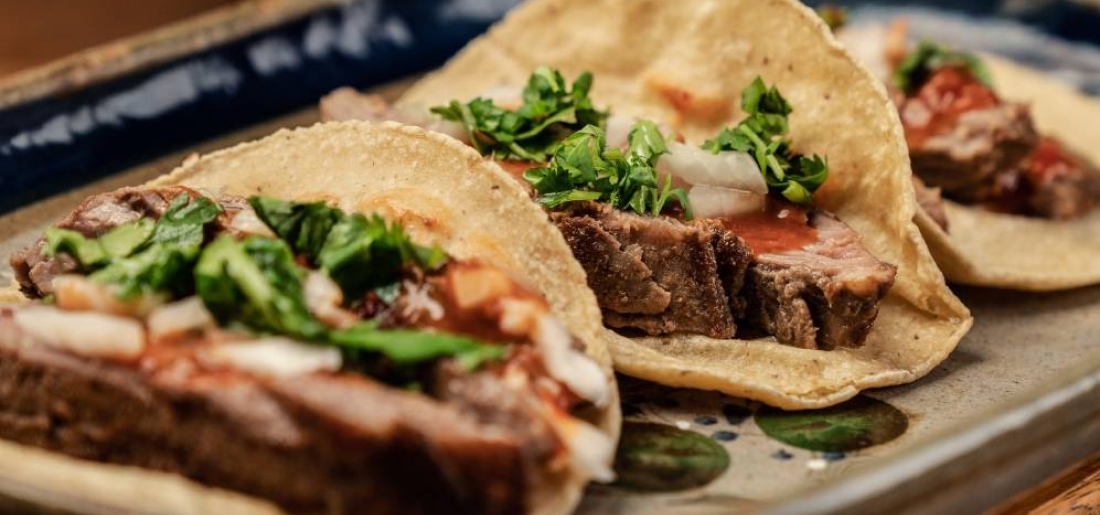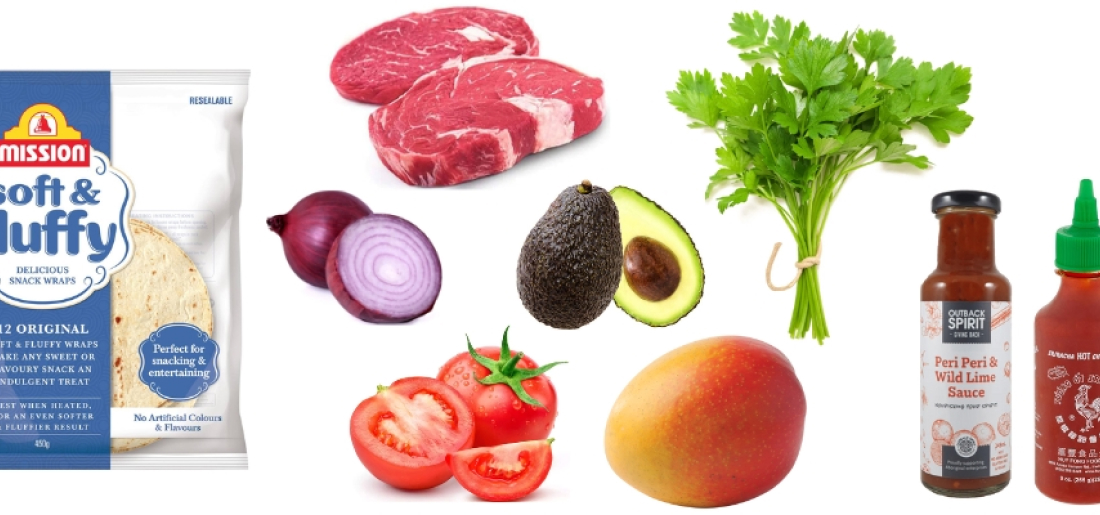 TRAVELLING CAMPERS' SCARIEST STORY WHILST CARAVANNING
Going back to a few months ago, we needed to find somewhere to stay around the SEQ coast area, as Josh was flying up to Cairns for an event. He wanted to make sure his girls, myself (Mikayla) and Jorja (our Golden Retriever) were safe for the few nights he was away. We found an awesome caravan park right near the beach, we THOUGHT this would be great!.