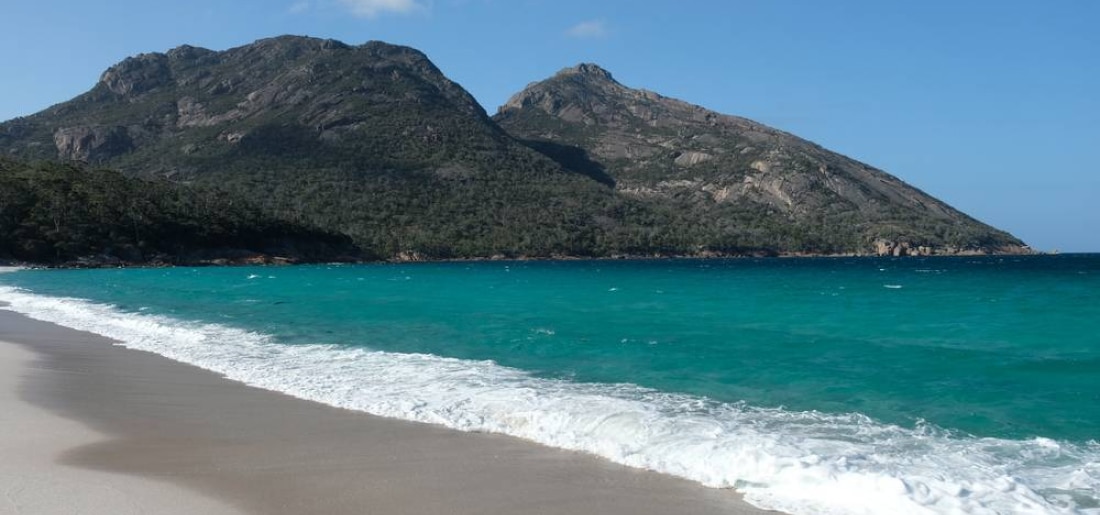 TASMANIA EAST COAST ROUTE
Tasmania's East Coast route is unlike any other in Australia. If you want to escape the hustle and bustle of city life or just experience a change of scenery, this route offers unspoilt scenic views from start to finish.
The words 'hurry' or 'stress' aren't even a thought around these parts, when you're cruising down the coastline you won't be able to do anything but relax.
Hobart to Orford
From Hobart, drive an hour to Triabunna and take the ferry to Maria Island for the day. There are plenty of hikes you can do around the island. In Orford, you'll come across pristine national parks and flawless beaches which have loads of opportunities for water activities like snorkelling, kayaking and surfing.
Orford to Swansea
An hour and a half north, are the pink granite peaks of Freycinet Peninsula. Enjoy some fresh berries and chocolate from Kate's Berry Farm and visit one of the wineries at Milton Vineyard for a little break before heading to the Moulting Lagoon wetlands to watch the black swans and pelicans.
Swansea to Freycinet National Park
Put the camera through its paces with a tour around Wineglass Bay and walk the 11km Wineglass Bay and Hazards Beach Circuit which loops around the Hazards mountain range, down to beaches, coves and marshland. You can even kayak, snorkel or scuba dive around the bay or on the other side of Freycinet Peninsula.
Freycinet National Park to St Helens
40 minutes north, you will find the East Coast Natureworld, a natural parkland home to some of our most famous native wildlife. Further north is the Douglas-Apsley National Park, which is filled with gorges, waterfalls and bushwalks.
CARAVANNING FIRST TIMERS: MUST-HAVE ACCESSORIES
Buying your first caravan is a big deal and once you've decided on the Lotus model, there are many more choices to make. With so many accessories to choose from, how do you work out what's essential and whether the extra expense is worth it? We'll take you through 10 must-have accessories for first-time caravanners.