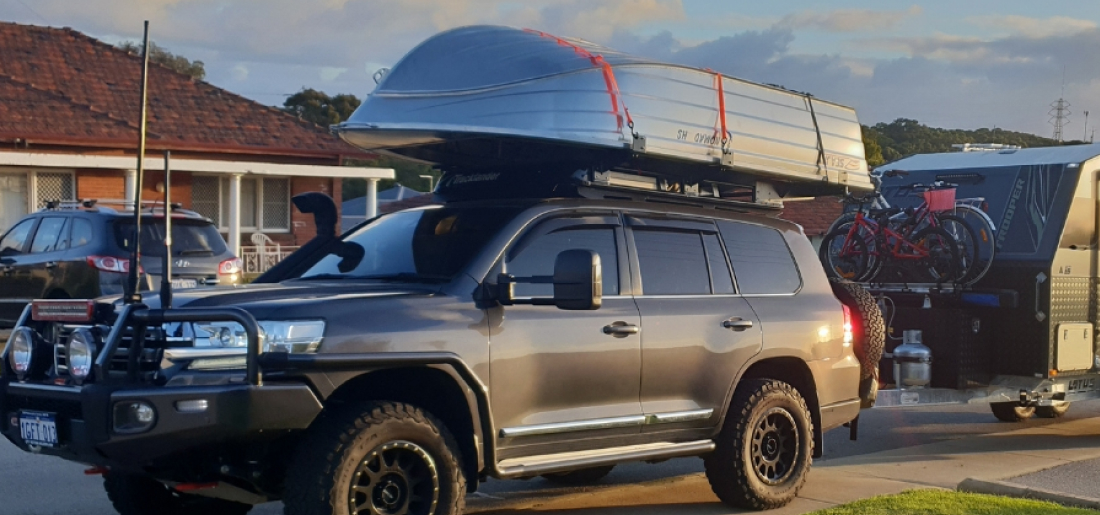 WHAT TO LOOK FOR IN A FAMILY CARAVAN
Are you looking for the perfect family caravan? It can be a challenge to find the right one to suit your needs, especially with so many options available on the market. With 33 floorplans available across 7 different models, Lotus Caravans has an array of options available for families of all sizes. Here's what to look for when choosing a family caravan.
Finding a Family Caravan to Fit Your Family's Size
Before you start your search for a family caravan, you should consider the size of your family. Between floorplans, there are differences beyond just the dimensions. The location of the bathroom, the style of dinette and the number of bunks are just some factors that need to be considred.
Best Caravans for a Small Family
If you have a small family, a caravan with a 3-4 person capacity is ideal. Some of the layouts in the Lotus Caravans Trooper and Off Grid models are perfect for small families, ranging from 19′ to 23'6 with double or triple bunk options. In our on-road range, the Off Limits and the Transformer offer double bunk layouts to cater for families of three to five people. These caravans come with everything you need for a comfortable and enjoyable trip.
Best Caravans for a Large Family
For larger families of 5-7 people, the Lotus Caravans Trooper and Off Grid models also offer quadruple bunk layouts, ranging from 23′ to 24'8″. Spacious, comfortable, and easily able to accommodate a large family, these models are a perfect choice.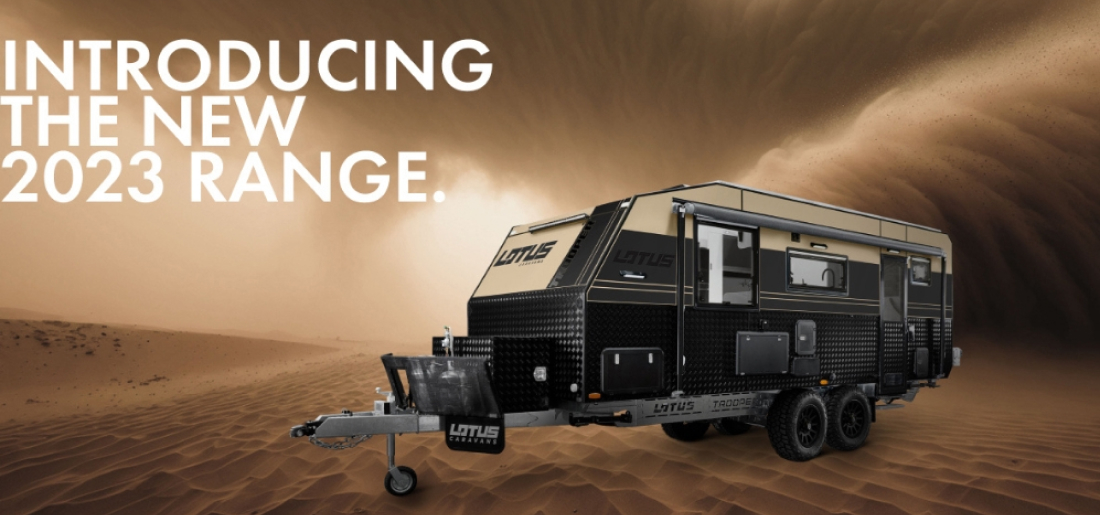 The Best Off-road Caravan for Your Family's Adventure
Another consideration when choosing a caravan for your family is where you want to go and if that includes some off-road locations. Safety is a top priority when it comes to off-roading, so it's important to choose a caravan that is designed for the task. Caravans that are not designed to go off-road should never be taken off-road.
Lotus Caravans has pioneered the off-road caravan category, with decades of experience and knowledge culminating in the safest, most durable and fit-for-purpose off-road caravan range in the market.
Off-road Family Caravans from Lotus Caravans
Lotus Caravans has three models in the off-road caravan range – The Trooper, Off Grid and Freelander. Whilst the Freelander is built specifically for couples and singles, the Trooper and Off Grid are designed specifically for families. These caravans are designed to handle tough terrain and come equipped with a range of features to keep you safe and comfortable on your off-road adventures, including heavy-duty suspension, adequate ground clearance, off-road tyres, and a reinforced chassis to ensure they can handle even the toughest terrain.
Family Caravan Layouts
When looking for a family caravan, it's important to consider the layout that will best suit your family's needs. There are several different layout options available to choose from, and it's important to choose the one that will work best for your family.
At Lotus Caravans, we offer a range of customisable layouts to ensure that your caravan is tailored to your family's specific needs. Our most popular layout is the 22CL – the 22′ Club Lounge layout, available in both Trooper and Off Grid models. Each of our family layouts in our on-road caravans, the Off Limits and Transformer, come with a club lounge arrangement. The on-road caravans also come equipped with sections of the caravan that can 'slide-out', extending out to create extra space within the caravan when you are parked.
Other considerations when it comes to layout are the location of the bathroom, the location of the washing machine and most obviously, the number of bunk beds you require for your family. If you're unsure which layout will work best for your family, our team can work with you to find the layout that will perfectly suit your needs. Our in-house design team will provide you with diagram of your caravan layout, so you can see exactly what it will look like before construction begins.
At Lotus Caravans, we offer a range of offroad caravans that are designed to handle even the toughest terrain. Our offroad models include features such as reinforced chassis and underbody protection, as well as premium suspension systems and tyres to ensure a smooth and safe ride. We also offer customisable layouts and features, so you can design an off-road caravan that perfectly suits your family's needs.
Choose a model, floorplan and design your own Lotus Caravan today by clicking here.
AN ICON, REIMAGINED.
Conquer your path with the new 2023 range of Trooper, Freelander, and Off-Grid caravans from Lotus Caravans, packed with new features and enhanced with a fresh stealth finish to combat every terrain in style.