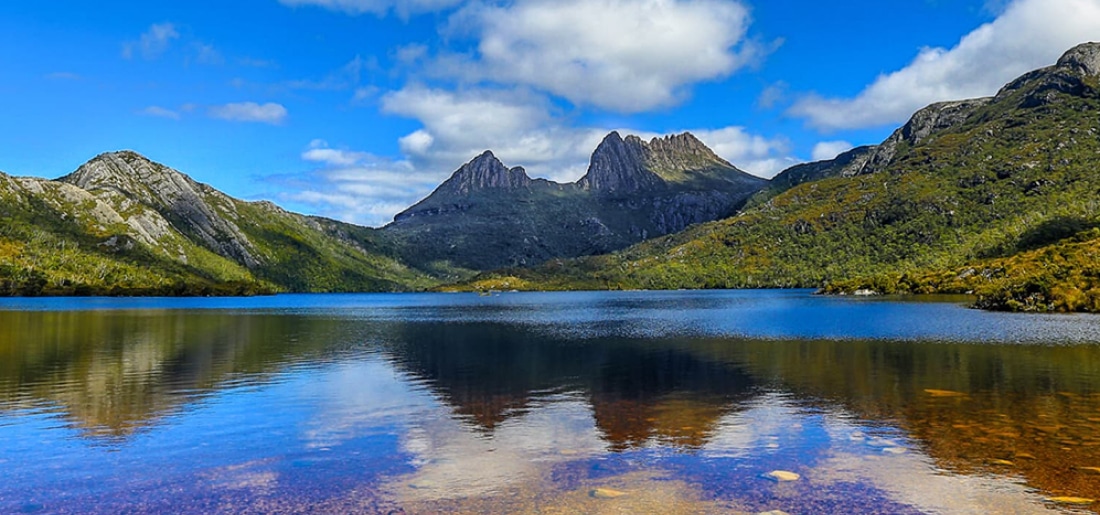 WISH YOU WERE HERE – CRADLE MOUNTAIN
Visit one of Australia's most famous national parks, Cradle Mountain, in a top-of-the-range luxury on-road caravan, the Transformer. Treat your senses to a magnificent outdoor experience while enjoying lavish five-star living in a van that's renowned for premium quality and exceptional craftsmanship.
A place of jaw-dropping natural beauty, iconic Cradle Mountain is the perfect destination to enjoy nature at its best. Situated in the heart of the Tasmanian Wilderness World Heritage area, visitors from all over the globe travel to the Apple Isle to see the jagged contours of the mountain outlining the glacial waters of Dove Lake.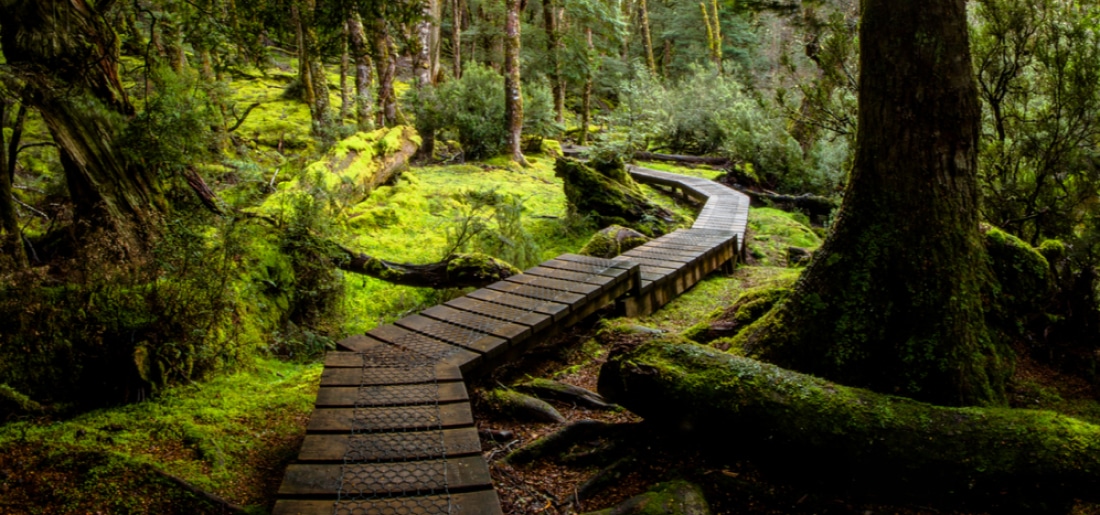 Park your van at the Discovery Parks Cradle Mountain for a genuine wilderness stay. Book in for an extended period as there are lots to see and do in this breathtaking landscape. Go on an exhilarating hike exploring the national park then return to the unrivalled luxury of your Lotus Caravan. Relax in the slide-out spacious lounge to revel in the spectacular views from your campsite.
The Transformer features trendy black tapware in the gourmet kitchen and exuberant bathroom while the modern laminate finishes give this van a sophisticated feel. The textured wood grain flooring and high-quality leather add warmth and elegance to this deluxe on-road van.
There's plenty of space to bring your hiking boots and any other outdoor equipment to make the most of this stunning location. In fact, bushwalking is the best way to see the sights. A world-class system of walking tracks crisscrosses the park, ranging from short strolls to intense hikes.
Take the opportunity to see the Tasmanian devil at Cradle Mountain's Tasmanian Devil Sanctuary, Devils @ Cradle. A unique Tasmanian conservation sanctuary, this wildlife facility is also home to the Spotted-tail and Eastern quolls which are threatened species. If you're a thrill-seeker, canyoning is undoubtedly the most sensational way of experiencing the Tasmanian wilderness. Launch yourself off waterfalls and abseil down cliffs in Dove Canyon for an unforgettable day.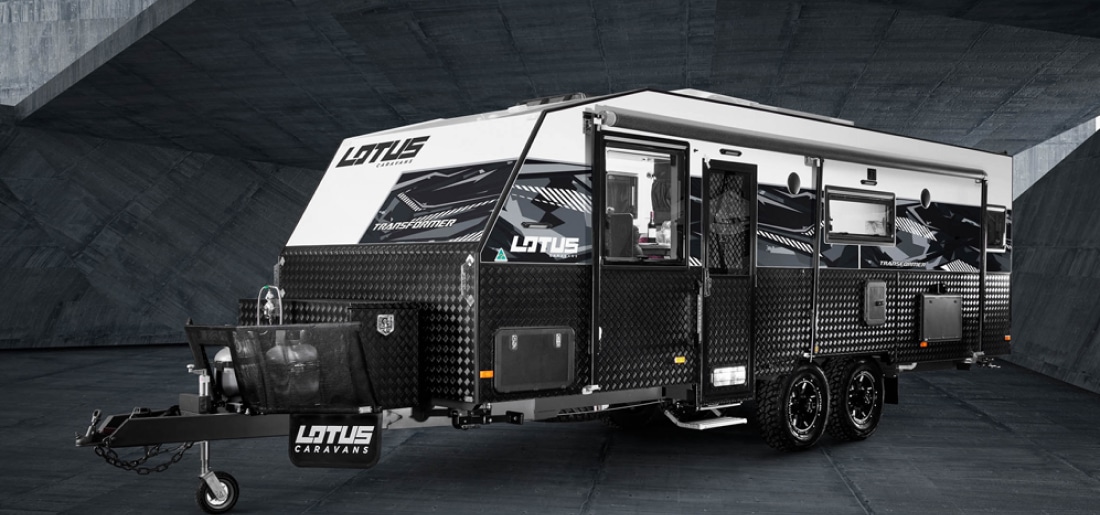 Cradle Mountain can be visited any time of the year thanks to the Dometic reverse cycle air-con keeping you warm in winter and cool in summer. Staying up to date with what's happening is a breeze with the 24" flat screen LED TV while the Fusion entertainment system is fitted with dual remote controls along with an external sound panel.
The Transformer delivers an extravagant home away from home with a gourmet kitchen and a deluxe bathroom featuring a one-piece fibreglass shower cubicle. The impressive interior design reveals unparalleled attention to detail as do the van's chassis and suspension. No stone has been left unturned to provide a superior on-road van that's unequalled in the industry.
Available in six floorplans ranging from 20'9" to 24'9", the Transformer can be customised to incorporate slide-out bunk rooms for the kids converting to a day bed for indoor play. This luxury on-road van boasts all the features for an extraordinary trip that will be talked about long after you've come home.
So what are you waiting for? Tasmania's most visited natural attraction is sure to captivate. Order your Transformer today to start planning your remarkable adventure to Cradle Mountain.
Start building your custom Transformer today!
WISH YOU WERE HERE – KARIJINI
Rugged beauty, spectacular gorges and breathtaking rock formations make Karijini National Park an iconic outback destination.