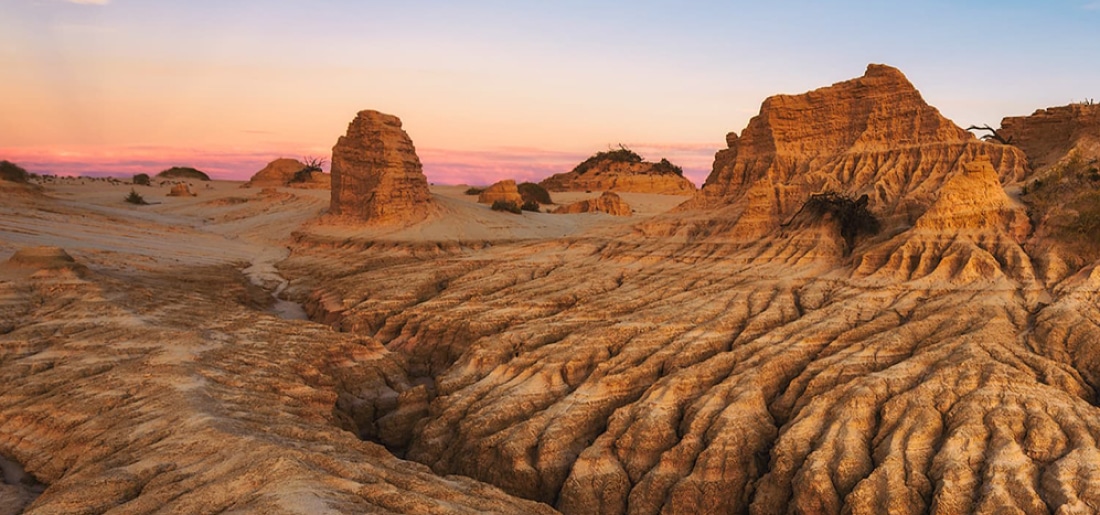 WISH YOU WERE HERE – LAKE MUNGO
Venture deep into the outback of NSW to tour Mungo National Park in the epitome of luxury, the Hollywood. Explore this desert landscape while enjoying exceptional luxury in this first-class on-road van designed to deliver an unrivalled lifestyle of comfort and extravagance.
Situated in the heart of NSW's Willandra Lakes World Heritage area, about 760km west of Sydney, Lake Mungo promises dramatic scenery and a memorable camping experience far away from the hustle and bustle of city life. The main campground, though remote, includes an amenities block, barbecues, and picnic tables. Thirty-three spacious sites offer plenty of space for caravans while the location makes a convenient base to see the different attractions.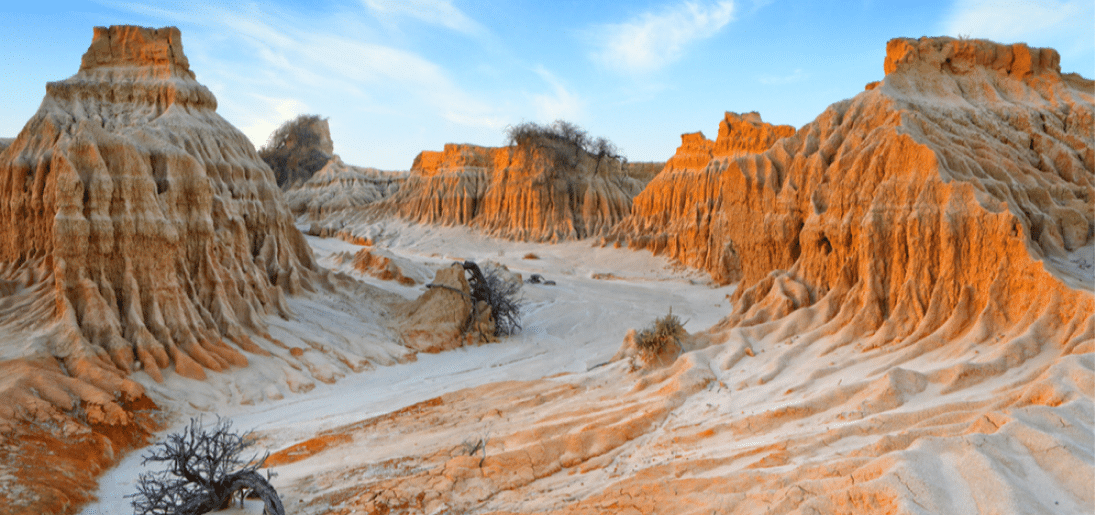 The Hollywood guarantees lavish living featuring two slide-outs creating a van that radiates class and prestige. No stone has been left unturned to build an on-road van exceeding all expectations to ensure a superior lifestyle in the most far-away places. The generous bedroom has a full-length window with tinted double glazing affording breathtaking views of the spectacular night sky.
Book a tour with an experienced NWPS Aboriginal Discovery guide to see the famous Walls of China which boast immense cultural significance. Situated on the south-eastern edge of Lake Mungo, these moon-like sand and clay formations are a sight to behold. Learn about the park's fascinating geology and wildlife on an organised day tour or experience a sunset tour with Outback Geo Adventures.
Enjoy a campfire under a big desert sky from the comfort of your easy-to-use premium awning then hit the hay on your top-quality pillow top mattress. The exquisite bathroom promises a hotel-style experience in the middle of this harsh environment while the Italian leather lounge is a welcome sight after spending a day in this arid landscape.
Pay a visit to the Mungo Visitor Centre to view the informative displays and pick up helpful tourist information. Learn about important archaeological finds, such as Mungo Man and Mungo Lady, and the area's Aboriginal cultural heritage. Take a look inside the historic Mungo Woolshed which was built in 1869 then head off on a 2.5km loop to discover the highlights of Mungo National Park. This easy one-hour walk takes you across the lake and features several explanatory signs along the way teaching you about the park's plants, wildlife, landscape, and conservation.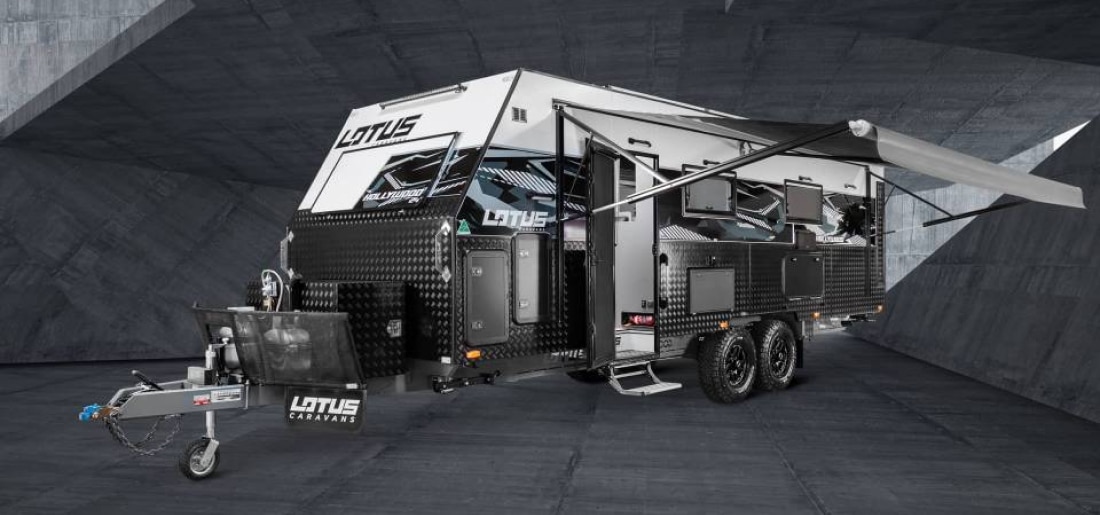 For keen birdwatchers, the nearby 1.2km Grassland Nature Trail rewards with scenic views and is a great location to spot birds. Grab your binoculars to sight a wedge-tailed eagle or whistling kite in the towering black cypress and belah trees. You're likely to see the crimson chat and the pink cockatoo.
Available in a 24" floorplan with a slide-out lounge and bedroom, the Hollywood delivers a blockbuster performance. This luxury on-road van comes with all the bells and whistles to create a phenomenal road trip in the harshest of destinations including a Fusion ultimate sound package, washing machine, and reverse cycle air-con.
So what are you waiting for? Order your Hollywood today and start planning your outback adventure.
WISH YOU WERE HERE – CRADLE MOUNTAIN
Visit one of Australia's most famous national parks, Cradle Mountain, in a top-of-the-range luxury on-road caravan, the Transformer. Treat your senses to a magnificent outdoor experience while enjoying lavish five-star living in a van that's renowned for premium quality and exceptional craftsmanship.