HOW TRAVELLING CAMPERS TOOK THE LEAP TO FULL-TIME CARAVANNING
After completing a 3 month trip in 2019, travelling the east coast and up to Cape York in our 2012 Lotus Caravans Sprint LE, we fell in love with caravanning and knew that travelling was something we wanted to make more permanent. Not long after returning back to our home town in Victoria, we had everything in place to set off again in 2020 for 4 months to travel over to the Western Australian coast and Kimberley region. Unfortunately, just like everyone else, our plans were halted by the pandemic – so back to the drawing board we went!
In June 2020, we put a deposit down and signed up for a brand new 17'6 Freelander, which we had heard was one of the best off road caravans. We took ownership of our Freelander in December 2020 at Freestyle RV and headed straight for the Great Ocean Road before even taking it home! A few weeks later on Boxing Day, we made our way up to Queensland for 5 weeks and spent our time around inland South East Queensland, the Gold Coast, Sunshine Coast and then headed over to Double Island.
Once we returned to Victoria, we planned to pick up where we left off for our Western Australia trip. This time we were planning to go for 6 months. During this time, we were both able to quit our full-time jobs and fully focus on our online business to fund our travels. We decided that for the first 6 months, we would put our house up for rent as a test run to see if we liked being landlords and having tenants in our home. After a few weeks without much traction, we tossed up the idea of selling our house. We called up a real estate agent we knew pretty well to come around and appraise the house for us.
At this stage, we still hadn't decided what we wanted to do but by the time he left, we had signed a contract with him to sell our house as it felt right for us. We were excited and nervous at the same time. By the time our home was getting pictured and advertised, we absolutely KNEW we had made the right decision – again, everything just felt right. Within the week, the house was sold. We were blown away with the process and how quick it all happened but were buzzing to start our new life on the road.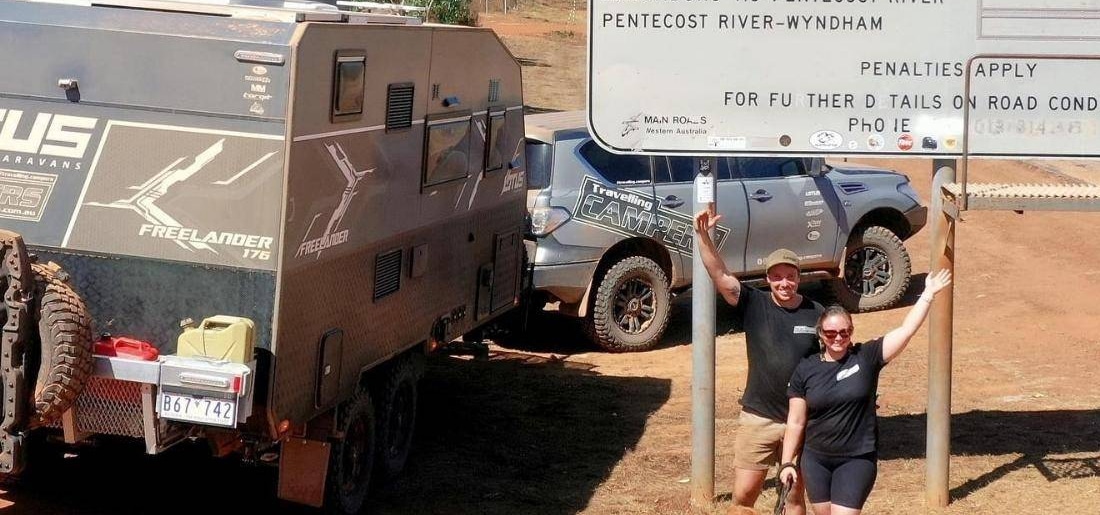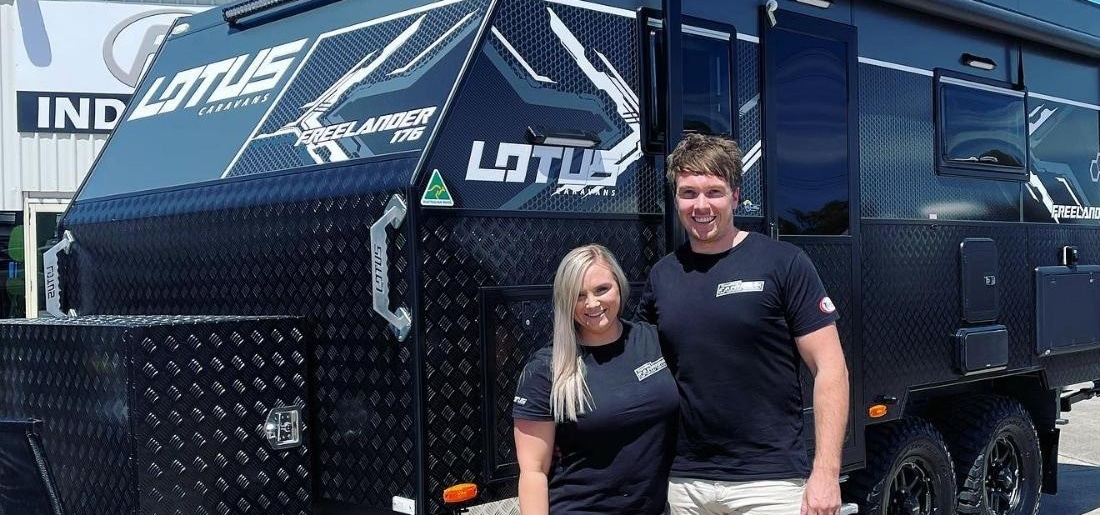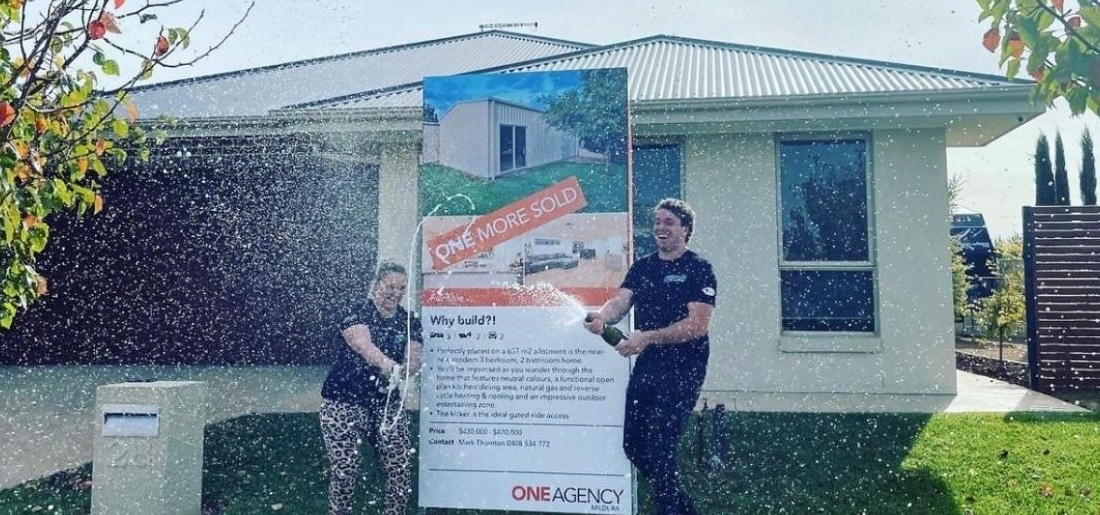 Now it was crunch time. We agreed on a short settlement, so it was all systems go to empty our house and shed, and to have it all fit into our 17'6 Freelander within 2 weeks! Oh man, we had so much 'stuff' in our house – and we are both minimalists. It was insane to see how much we had accumulated in our home after 5 years. We didn't stop for that entire two week period to ensure we got everything out and organised but we somehow managed to pull a miracle and got it done! The time had came to lock the door for the last time and hand over the keys. Just two days later, we were saying goodbye to our families and hitting the road for good.
Our transition was a very easy and smooth one considering how spur of the moment it was but we have never looked back and plan on living in our Lotus for as long as we like – we have no end date! People often ask us "how did you know when the time was right?" and we honestly just think this comes down to each personal situation. Deep down, you will know and sometimes you just have to make it happen or else it never will. Do what feels best for you!
We documented our whole experience selling, moving out of our house and into our Lotus Caravan. You can watch the two-part video on our YouTube channel along with all our other travels around Australia! We're now travelling around in our Lotus Caravans Trooper, which we truly believe is the best off road caravan you can buy.
Mikayla and Josh – Travelling Campers
19'6 Trooper Owners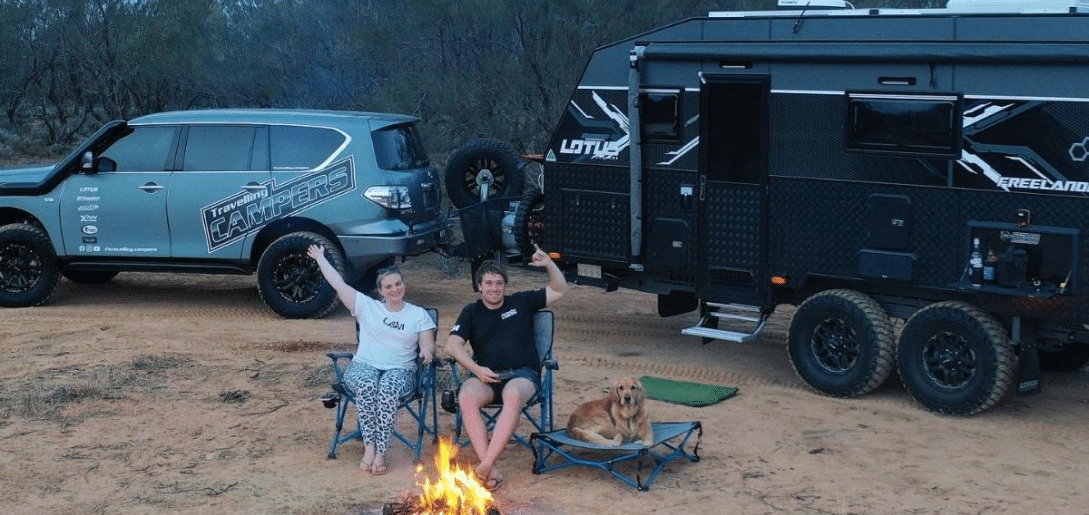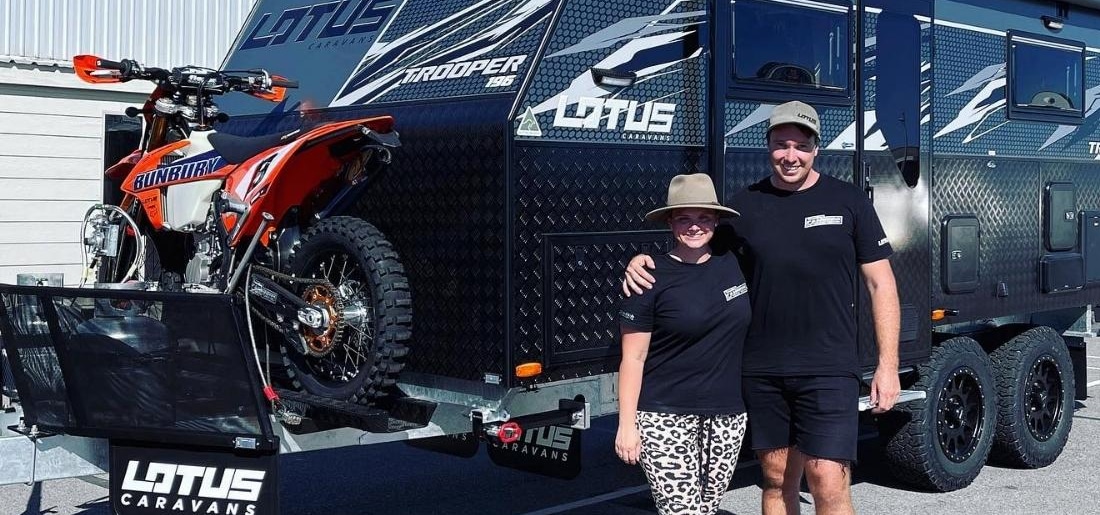 AMBASSADOR NEWS – UFC CHAMPION ALEX VOLKANOVSKI JOINS LOTUS CARAVANS
Lotus Caravans is pleased to welcome world champion Alex Volkanovski to the team as an official ambassador. Alex is the reigning featherweight champion in the Ultimate Fighting Championship (UFC) and is regarded as one of the best pound-for-pound mixed martial arts fighters on the planet