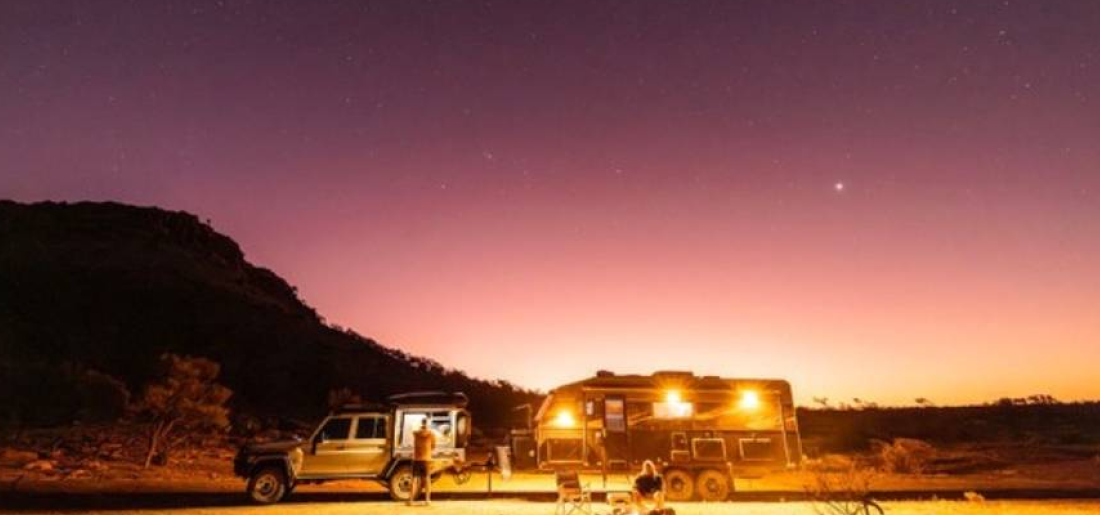 KITTING OUT YOUR CARAVAN: CARAVAN SETUP CHECKLIST
When you're buying a new caravan, the excitement of the upcoming adventures can be overwhelming. However, it's important to ensure that you have all the essentials and luxury items you need to make your trips comfortable and enjoyable. In this article, we provide a comprehensive caravan setup checklist to help you get ready for your next adventure on the road.
Things to Buy for a New Caravan
Setting up your new caravan requires a few essential items to ensure it functions properly. In this section, we discuss the must-have items that every caravan owner should consider, including safety equipment, kitchen essentials, bedding, and more. By having these items on hand, you'll be well-prepared for your caravan journeys:
Bedding (sheets, blankets, pillows)
Kitchen essentials (cutlery, plates, bowls, cooking utensils)
Cleaning supplies (broom, mop, dishwashing detergent)
Camping chairs and table
Basic tool kit
Fire extinguisher
First aid kit
Water storage containers
Caravan leveling blocks
Wheel chocks
Caravan Set Up: Camping Essentials
Apart from the basic necessities for your caravan, there are additional camping essentials that you should consider bringing along. This section covers items such as camping chairs, outdoor cooking equipment, lighting options, and tools that can enhance your camping experience. These items are essential for setting up your campsite and enjoying outdoor activities during your caravan trips:
Electrical hookup cable
Drinking water hose
Waste water hose
Gas bottles (filled and secured)
Spare fuses Basic toolkit (screwdrivers, pliers, etc.)
Torch/flashlight
First aid kit
Camping chairs and table
Toiletries and towels
Entertainment items (books, games, etc.)
Insect repellent and sunscreen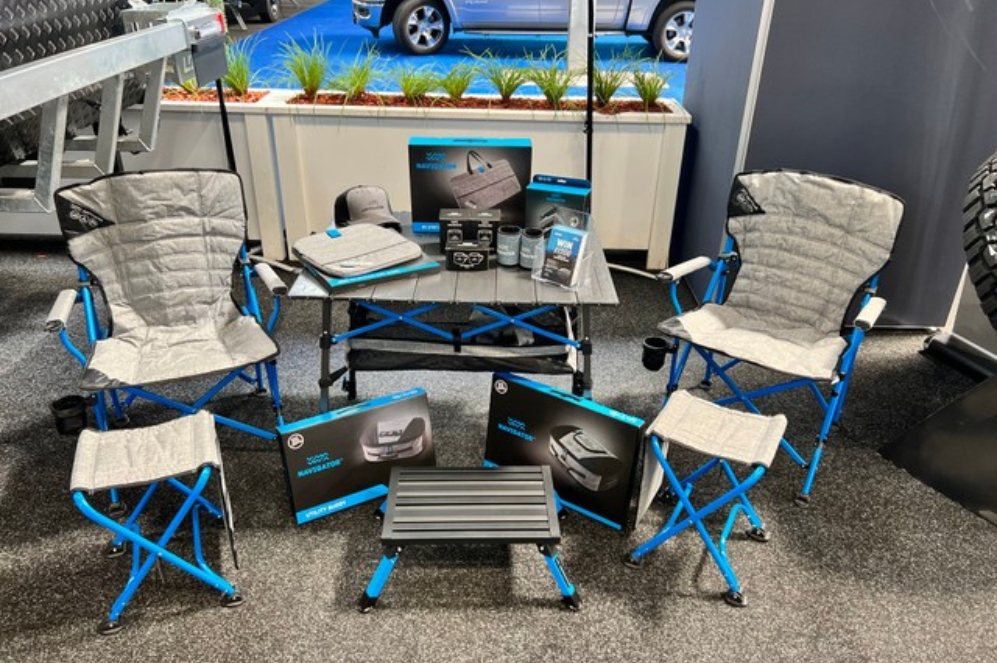 Caravan Camping in Summer
For those planning to travel in the summer, it's important to be prepared for the specific challenges and activities that come with the season. In this section, we discuss the items you may need to stay cool and comfortable, such as awnings, portable fans, and outdoor games. We also highlight the importance of sun protection and hydration during hot weather:
Sunscreen and hats
Light and breathable clothing
Insulated water bottles
Water toys (inflatable pool, water guns, etc.)
Outdoor cooking equipment (BBQ, grill)
Beach umbrella or shade tent
Beach towels and swimwear
Caravan Camping in Winter
When embarking on caravan trips during the winter months, it's crucial to have the right gear to stay warm and cozy. This section focuses on items like thermal blankets, heaters, winter clothing, and insulation options for your caravan. We also suggest winter activities and destinations to make the most of your winter caravan experience:
Warm bedding (extra blankets, thermal sleeping bags)
Warm clothing (layers, jackets, hats, gloves)
Snow shovel and ice scraper (if camping in snowy conditions)
Caravan Camping at the Beach
Beach trips with your caravan require some additional items to fully enjoy the coastal environment. In this section, we explore beach essentials such as beach chairs, umbrellas, snorkeling gear, and fishing equipment. We also provide tips on how to protect your caravan from sand and saltwater damage.
Beach towels
Swimwear
Sunscreen and hats
Beach umbrella or shade tent
Beach chairs and picnic blanket
Beach games (volleyball, frisbee, etc.)
Wet wipes or baby powder for easy sand removal
Stocking a New Caravan: What Food to Fill the Cupboards With
No caravan adventure is complete without delicious meals on the road. In this section, we discuss the essential food items to consider when stocking up your caravan's pantry. We provide suggestions for non-perishable food items, cooking utensils, and storage solutions to make meal preparation convenient and enjoyable during your trips:
Non-perishable pantry staples:

Canned goods (beans, soups, vegetables, tuna, etc.)
Pasta, rice, and grains
Dried fruits and nuts
Crackers and biscuits
Cereal and granola bars Instant noodles or pre-packaged meals
Condiments (ketchup, mustard, mayonnaise, etc.)
Cooking oil and spices

Shelf-stable snacks:

Trail mix
Energy bars
Jerky or dried meats
Popcorn Pretzels or chips
Cookies or biscuits
Fruit cups or fruit snacks
Rice cakes or corn cakes

Refrigerated items (if your caravan has a fridge):

Fresh fruits and vegetables (apples, oranges, carrots, etc.)
Cheese and deli meats
Yogurt or yogurt drinks
Hummus or dip
Butter or spreads
Eggs (if you have a fridge and plan to cook them)

Drinks:

Bottled water (if required)
Juice boxes or pouches
Soft drinks or sodas
Tea bags or instant coffee
Build Your Own Caravan Today
Ready to embark on your caravan journey? Check out our caravan builder page to customise and build your dream caravan. With the right features and accessories, you can create a caravan perfectly tailored to your needs and preferences.
Design your very own Lotus Caravan from the ground up here.
Setting up your new caravan is an exciting step towards unforgettable adventures on the road. By following our caravan setup checklist and ensuring you have all the essentials and luxury items, you'll be well-prepared for a comfortable and enjoyable trip. Whether you're travelling in summer, winter, or heading to the beach, don't forget to pack the necessary items to make the most of each season and location. Start planning and stocking up your caravan today.
HIT THE ROAD IN STYLE THIS WINTER!
Whatever the adventure, look the part this Winter in our premium range of performance gear from Navigator.