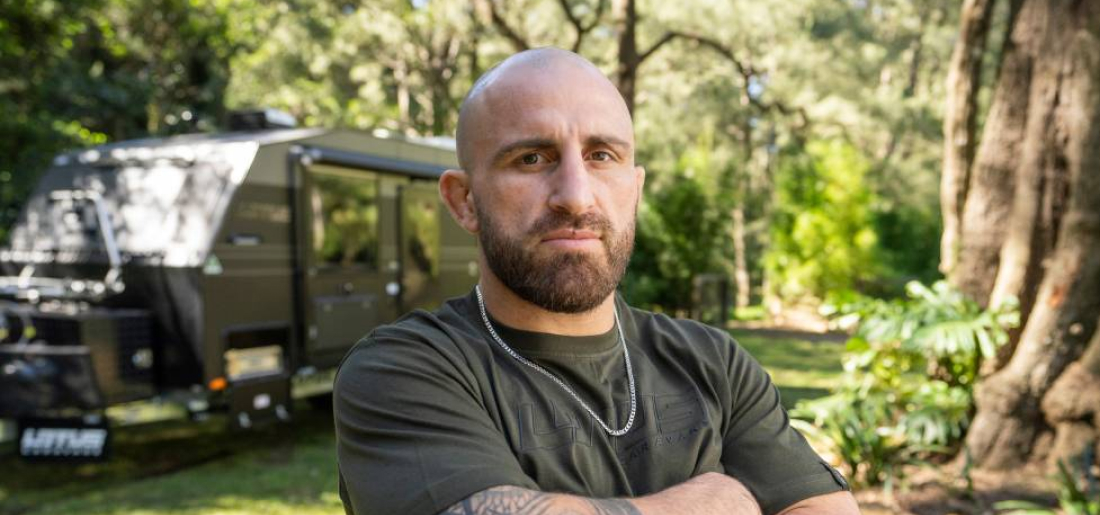 SOME MIGHT CALL IT A PARTNERSHIP OF CHAMPIONS.
Alexander Volkanovski needs no introduction.

UFC Featherweight Champion. Pound-for-pound #1 fighter on the planet. Lotus Caravans Ambassador. For Volk, he's just living the dream. What better way to do that, than with the brand new 2023 Trooper from Lotus Caravans.
We recently caught up with Volk as he hit the road in his 2023 Trooper, in the lead-up to the UFC World Featherweight Championship match. We discussed what it takes to be a champion, and how the World Champ kicks back with his family outside of the octagon.
Watch our latest film with Volk, and kit out your own 2023 Trooper like 'The Great' himself.
WHY THE NEW LOTUS CARAVANS TROOPER IS THE BEST CARAVAN OF 2023
Absolutely unrivalled in performance, reliability and comfort, the 2023 Trooper from Lotus Caravans is thought by many to be the best caravan of 2023.