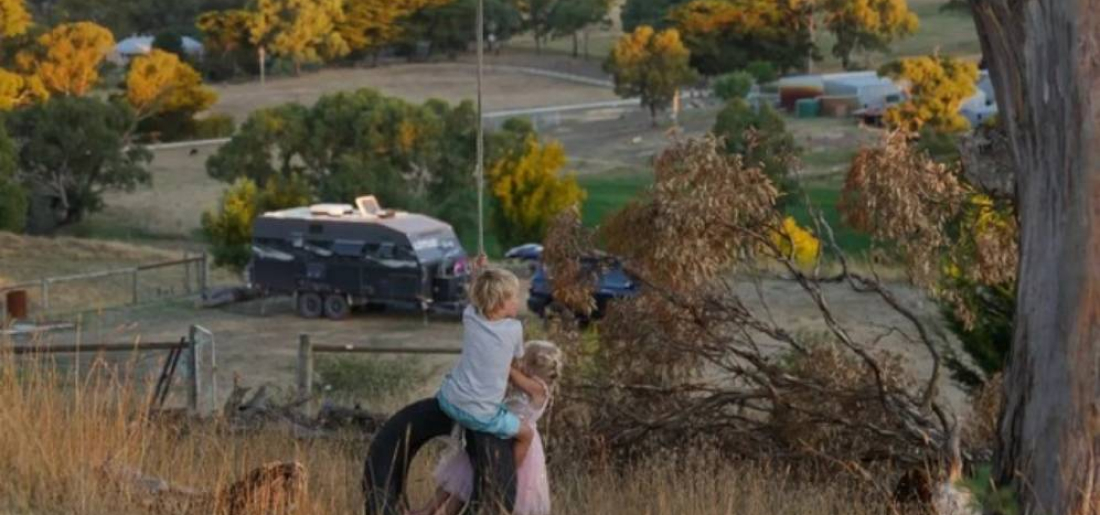 TIPS FOR CARAVANNING WITH KIDS
Caravanning is a great way for families to explore Australia's stunning landscapes while spending quality time together. If you're planning a caravanning adventure with kids, you're in for an exciting journey. In this blog post, we'll provide some practical tips for caravanning with kids to help you make the most of your trip. And, if you're in need of a reliable and comfortable caravan, Lotus Caravans has got you covered. Start the journey to find your perfect family caravan by designing your very own Lotus Caravan using our build-your-own caravan designer.
How much space do I need when travelling with kids?
Choosing the right caravan is key to ensuring a comfortable and enjoyable trip for your family. When selecting a caravan, consider the age and needs of your kids. You'll want to opt for a larger caravan that has a separate bedroom for the kids with their own bunk beds. Teenagers may appreciate having their own space or a separate living area. How you arrange your kitchen and bathroom will also contribute to the enjoyment of your journeys. Lotus Caravans has a wide range of ergonomically designed floorplans across our seven caravan models, with different sizes and features to suit your family's needs. Our on-road range also features a host of slide-out models where the living area and/or bunk room can extend out to create more space for you and your children.
Planning Your Trip with Kids
Travelling with kids requires some extra planning. Make sure you consider your children's school schedules, so they don't miss too much class. Plan your route ahead of time, so you can schedule in some fun stops along the way. Take into account the meals you'll need to prepare and consider packing snacks and food items that are easy to cook on the go. Don't forget to plan some fun activities for your kids, such as hiking, fishing, or visiting a local attraction. These experiences can create lasting memories for your family.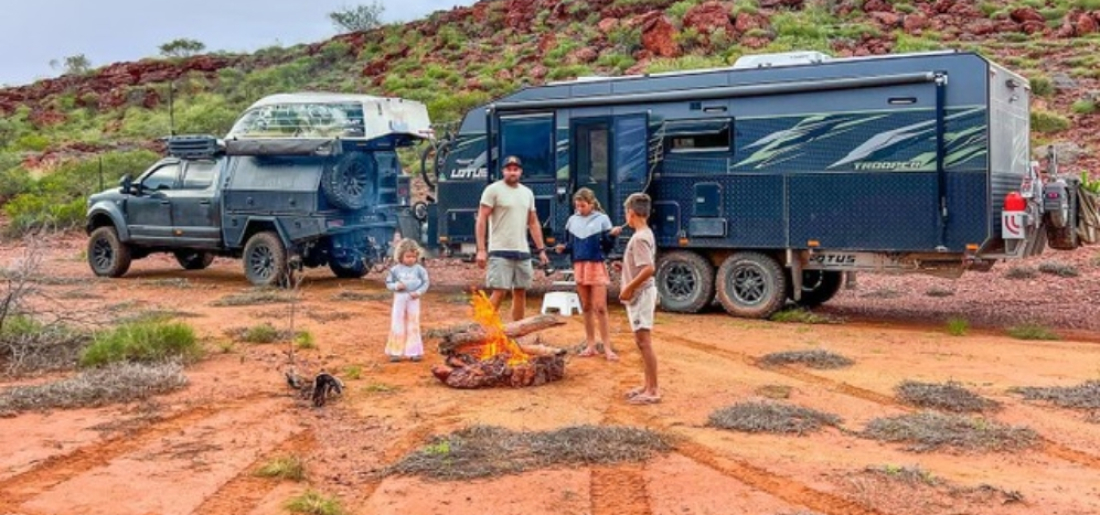 Best Kid-Friendly Caravan Parks
Choosing a caravan park that is kid-friendly can make a big difference in the success of your trip. Look for parks that have amenities such as swimming pools, playgrounds, or organised activities. Some caravan parks also have dedicated areas for kids, such as game rooms or cinemas. Here are some great caravan parks around Australia that are particularly well-suited for families with kids:
With its water park, mini-golf course, and jumping pillow, this caravan park is a hit with kids of all ages. This tropical oasis is located at Airlie Beach, the gateway to the Whitsundays.
This park is located in the heart of the Snowy Mountains and has plenty of activities to keep kids entertained, including a giant chess set and a pedal cart track. With a laundry, a general store and WiFi available, your family can relax with all the creature comforts they need.
This park has a beachfront location and a water park that's sure to keep kids happy. With campsites just metres from the sand, your kids will be sure to make lifelong memories and meet new friends.
How to Keep Kids Entertained on Long Drives
Long drives can be challenging for kids, but there are many ways to keep them entertained. Play some games, such as "I Spy" or car bingo, or listen to audiobooks or music. Bring along some books, colouring supplies, or electronic devices to keep your kids occupied. If you're driving through scenic areas, encourage your kids to look out the window and spot wildlife or interesting sights.
Essential Items for Travelling with Kids
Travelling with kids requires a bit of extra preparation. Here are some essential items you should bring on your caravanning trip:
Clothes (including weather-appropriate clothing)
Bedding (sleeping bags or sheets and blankets)
Toiletries (toothbrushes, toothpaste, soap, shampoo, etc.)
Medications (if needed)
Sunscreen Insect repellent
First aid kit
Water bottles
Snacks and drinks
Entertainment sources (tablets, books, games, etc.)
Chargers for electronic devices.
Is it Better to Wait Until Your Kids are the Right Age for Caravanning?
There is never a 'right age' for caravanning with kids. As long as you plan ahead and take the necessary precautions, caravanning can be a great experience for the whole family. Of course, some families may prefer to wait until their kids are a bit older and can better appreciate the experience, but there's no need to wait if you're up for the challenge. You can see what life on the road in a Lotus Caravan with your family is like by checking out our ambassadors Lapping The Island's socials and YouTube. You're sure to be entertained!
Travelling in a caravan with kids can be a lot of fun, but it does require some extra planning and preparation. By following these tips and guidelines, you can ensure that your family caravanning trip is a success. Remember to choose a kid-friendly caravan park, pack wisely, and keep your kids entertained along the way. And if you're looking for a high-quality caravan for your next trip, be sure to check out the range of Lotus Caravans.
Happy travels!
WHAT TO LOOK FOR IN A FAMILY CARAVAN
Are you looking for the perfect family caravan? It can be a challenge to find the right one to suit your needs, especially with so many options available on the market. With 33 floorplans available across 7 different models, Lotus Caravans has an array of options available for families of all sizes. Here's what to look for when choosing a family caravan.